Why huddle rooms should be part of your collaboration strategy?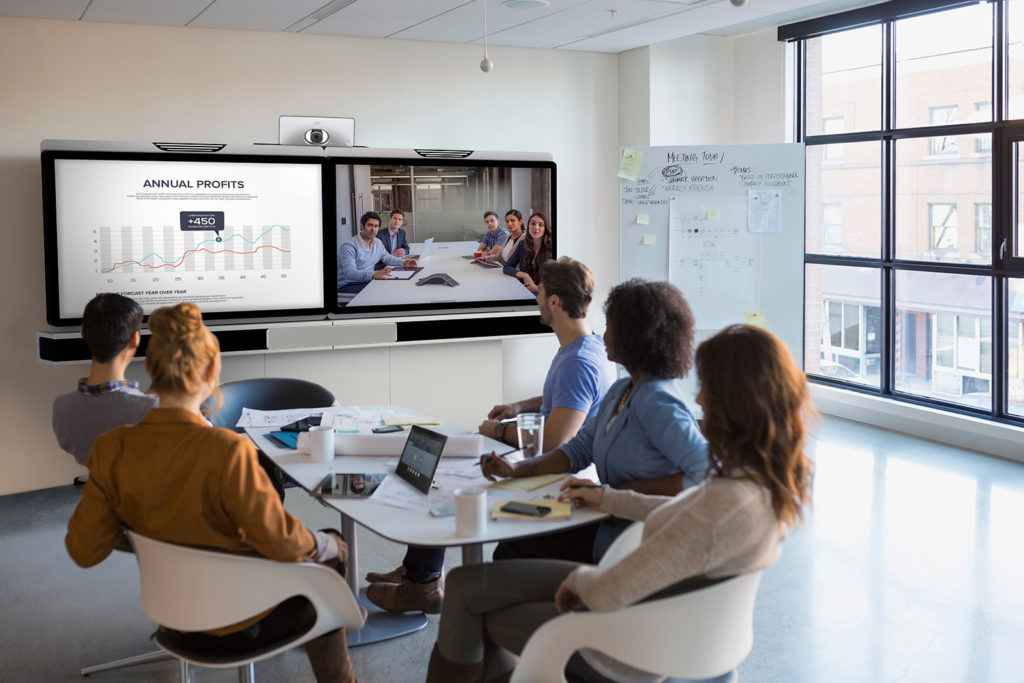 Huddle room video conferencing is more than setting up a webcam and speakerphone in a small room. Why huddle rooms should be part of your collaboration strategy?
For decades, collaboration technology has been limited to larger, integrated, and expensive meeting rooms. But next generation workers, and the need for companies to complete on a global basis, will drive demand for collaboration solutions throughout the organization. Workforce is embracing a new way of working where connectivity, rich media and access to content across devices and locations are a given. Modular and flexible solutions allow teams to transform their works paces.  Over the next few years, advanced audio-visual and collaboration products and services will make their way into the millions of existing smaller meeting rooms (huddle rooms).
Video has only recently become a mainstream option for businesses. If your organization does not have a forward-looking video strategy, then you're probably entrenched in legacy-based and hardware-based systems for dedicated use in a boardroom. Additionally, you're probably thinking of video as a stand-alone application, rather than integrating it into a broader collaboration vision.
When considering today's collaboration needs, video is far more pervasive and practical than conference room scenarios. While conference rooms are still important, huddle rooms have emerged as equally important for collaboration. Huddle rooms are typically smaller meeting spaces that suit different use cases and need to be part of your strategy, whether for video or your overall collaboration planning.
As workforce become more distributed, the need for collaboration becomes more important. Informal and ad hoc meetings are becoming more common, especially among small teams. Huddle rooms are ideal for this mode of working. To support that workflow with business-grade tools, you need to consider purpose-built video services. Video vendors are tuned into this shift in the market and now offer right-sized services for huddle room video conferencing.
There's a big gap between costly telepresence systems for large groups and consumer-grade applications that anyone can grab from the web. Huddle rooms need to support serious collaboration — and that means having reliable connectivity, high-quality audio and video, full integration with other applications, a consistent user experience and, of course, ease of use. You can't get that with a patchwork approach using somebody's webcam and a noisy speakerphone, especially if two or more people are on the call.
Huddle rooms are ideal for those in-between video collaboration needs. If you're adding huddle rooms as purpose-built collaboration spaces, you need to think strategically about the tools. Organizations have a wide range of video services to choose from based on cost and quality. You need to plan your video choices in tandem with planning for your huddle rooms. This strategic approach provides employees with a holistic service for small-scale collaboration. Once deployed, the benefits should be evident immediately.
Source:http://searchunifiedcommunications.techtarget.com/answer/How-do-huddle-rooms-fit-in-video-conferencing-strategies
Leave a Comment