Delivering on our promises It's more than just accreditations – it's how we do what we do, it's our focus on processes, procedures and measurements to ensure our customers get the result they need.
Whether it's a new development specification, upgrade to an existing system or response to a call out, customers are assured of a consistent approach and relentless focus on customer delivery and service. We track our customer satisfaction levels using an independent third party to ensure we receive additional insight into how we are performing.
With a responsive management and a local team, we are contactable if a problem arises and quick to take both remedial and preventative action. With a 'no surprises' philosophy we maintain high-levels of contact and direct communication between Client – Manufacturer – Carrier operator, so the end-user receive the best possible service.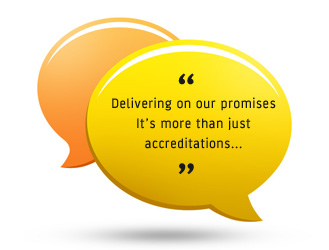 Copyright @ Ankur Telecom Pvt Ltd 2015