Archive

Post
Maximise Unified Communication success in your organisation with investment in end user training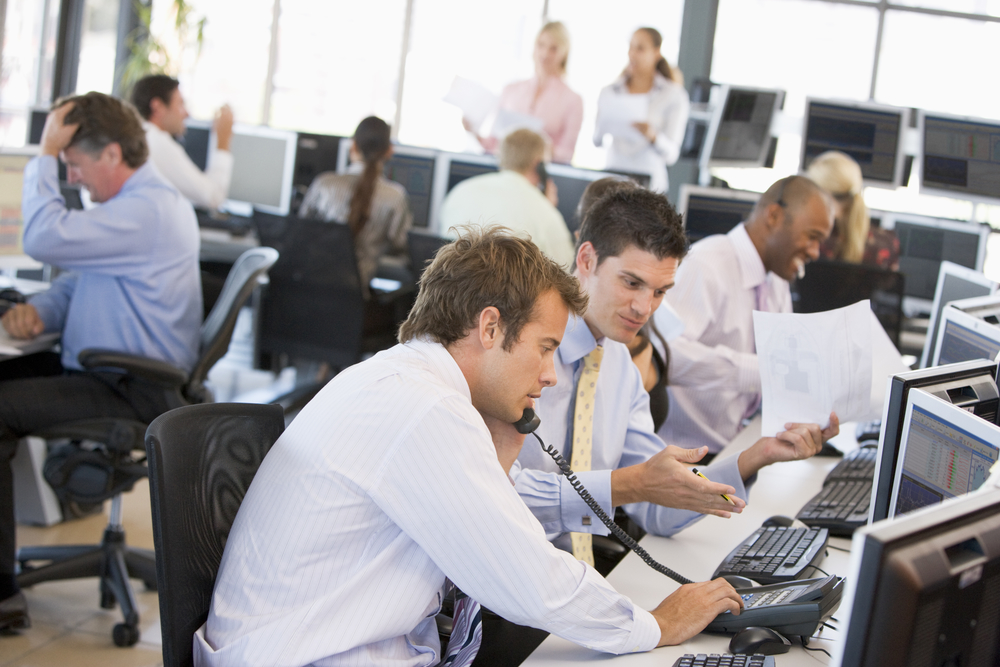 Technology an essential ingredient in any business strategy. Investment in IT systems and software is a necessary requirement for business progression, offering a means to support growth and workforce productivity. Whatever the industry, there appears to be a technology available that promises to enhance your business performance and drive results however all too often organisations that commit to an investment in state-of-the-art technology, fail to see the dramatic returns they expected.
With budget constraints a common feature in many of today's decision-making processes, return on investment (ROI) is not only an expectation but is increasingly viewed as a prerequisite of the project. When little or no return is seen, it can be frustrating and embarrassing for those in the business who pioneered investment in the new technology. Business leaders can be left scratching their heads wondering why the promised results haven't come to fruition.
Investment in training
The answer to the problem can often be found in the decision to forgo additional investment in end user training. For projects involving the integration of Unified Communications (UC) into a business, end user training is often under-valued being a 'nice to have' rather than a necessity. Often the reason for choosing to omit end user training is down to an overall misunderstanding of the UC product. A simple telephone replacement project where the system will easily integrate into the business is a common misconception of UC. This view does not account for the extensive features and applications available to users including video and conferencing, telephony, presence information and collaboration apps. UC is a user friendly, intuitive experience meaning it can be delivered in part without the need for training however this approach can leave users confused and unaware of the many new supportive features available to them. Incorporating any new IT system into an organisation can be very disruptive and challenging for staff. The task of replacing well established legacy systems that have been in place for many years, can be particularly challenging as the workforce struggle with the shift to a new system they simply don't know how to operate.
The overall commitment to UC integration should always incorporate some element of staff training.
End user training is available in many forms from computer-based training , user guides and handbooks, to hands-on instructor led classes and one-to-one support. Businesses can also choose to avail of Train-the-trainer courses which offer the opportunity to arm the workforce with in house system experts who can learn from the providers expert team and then develop and deliver in-house training to staff. Developing staff to provide this level of in house expertise reduces reliance on the provider help desk which can be an expensive way to handle simple trouble shooting issues. In-house experts can offer ongoing support to colleagues with extended user knowledge and problem-solving skills.
When evaluating the best training plan for staff, the technical skill of the workforce should always be considered. The technical knowledge of some staff may be limited, and the choice of training should be tailored to the audience with various levels of support for the more and less 'tech savvy' of the group.
When users receive little or no training for UC systems, they can become disillusioned, confused and frustrated even feeling nostalgia for the old system. In this case, users tend to lean on the features they can access easily while ignoring the rest; failing to make use of the enhanced tools UC offers.
When creating a business case for a new IT system, end user training can sadly be viewed as an unjustifiable cost however the reality is that without training, user time and system usability can be limited which can have a direct impact on ROI. When employees don't understand how to use the product, they can waste time trying to resolve issues with little or no user knowledge. This also drives further frustration with a system they feel does not operate efficiently or support them in their role
Harness the power of unified communications
The introduction of UC has the power to transform how a business and its workforce operate. It provides an opportunity to unify email, telephony, web conferencing, instant messaging and communication systems. It provides flexible and agile workers with the ability to gain full access to company data and communication systems from remote locations anywhere and on any device. The role of UC is to enhance communication and collaboration with customers, partners and across a business enabling better usability and providing easy access to company data bases and remote staff. These features allow organisations to enhance the performance of staff while reducing overall costs but like any technology, it is only as powerful as the people who use it. When users are unable to access the UC platform, they fail to see these benefits and can feel frustration with company leaders for investing in the new system in the first place. The result can be an investment in technology that users do not understand and therefore choose not to use.
Underestimating the value of employee training can be the downfall of a business project. This applies to the introduction of any new system, IT based or otherwise. When choosing to integrate UC into an organisation it is important that businesses consider not simply what technology to invest in, but how best to build the system into the company culture. When adopting any new technology, the people behind the IT, the users, ultimately hold the key to driving results. Effective end-user training will result in increased adoption rates, more confident users and enhanced operational efficiency.  Empowering staff with user knowledge and a thorough understanding of the product through structured initial and ongoing training support is the key to ensuring UC success.
source: www.itproportal.com
Why huddle rooms should be part of your collaboration strategy?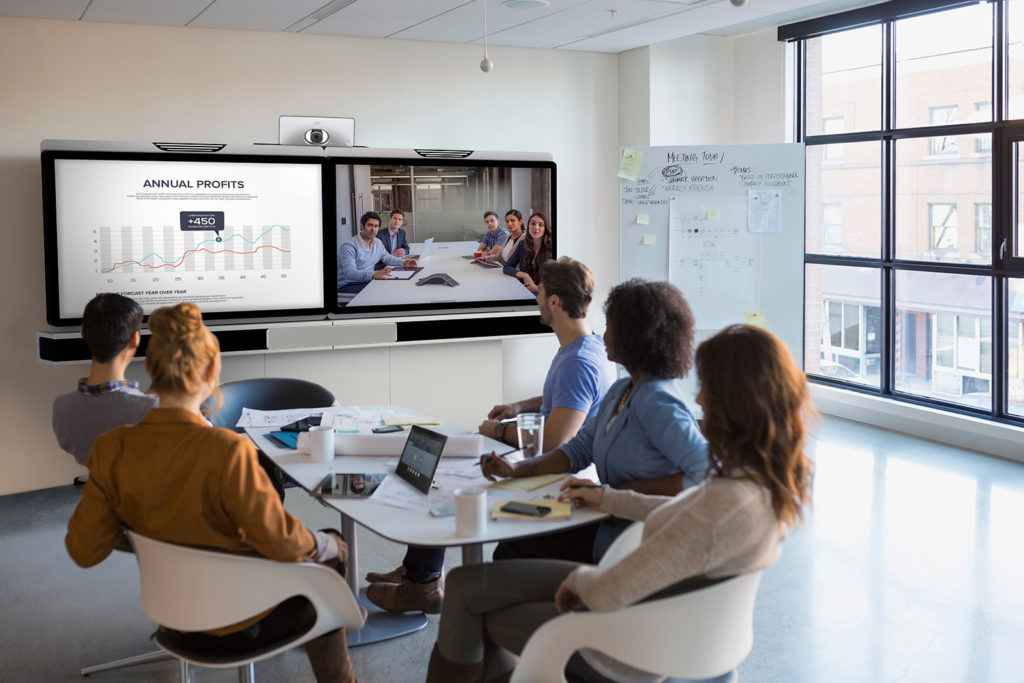 Huddle room video conferencing is more than setting up a webcam and speakerphone in a small room. Why huddle rooms should be part of your collaboration strategy?
For decades, collaboration technology has been limited to larger, integrated, and expensive meeting rooms. But next generation workers, and the need for companies to complete on a global basis, will drive demand for collaboration solutions throughout the organization. Workforce is embracing a new way of working where connectivity, rich media and access to content across devices and locations are a given. Modular and flexible solutions allow teams to transform their works paces.  Over the next few years, advanced audio-visual and collaboration products and services will make their way into the millions of existing smaller meeting rooms (huddle rooms).
Video has only recently become a mainstream option for businesses. If your organization does not have a forward-looking video strategy, then you're probably entrenched in legacy-based and hardware-based systems for dedicated use in a boardroom. Additionally, you're probably thinking of video as a stand-alone application, rather than integrating it into a broader collaboration vision.
When considering today's collaboration needs, video is far more pervasive and practical than conference room scenarios. While conference rooms are still important, huddle rooms have emerged as equally important for collaboration. Huddle rooms are typically smaller meeting spaces that suit different use cases and need to be part of your strategy, whether for video or your overall collaboration planning.
As workforce become more distributed, the need for collaboration becomes more important. Informal and ad hoc meetings are becoming more common, especially among small teams. Huddle rooms are ideal for this mode of working. To support that workflow with business-grade tools, you need to consider purpose-built video services. Video vendors are tuned into this shift in the market and now offer right-sized services for huddle room video conferencing.
There's a big gap between costly telepresence systems for large groups and consumer-grade applications that anyone can grab from the web. Huddle rooms need to support serious collaboration — and that means having reliable connectivity, high-quality audio and video, full integration with other applications, a consistent user experience and, of course, ease of use. You can't get that with a patchwork approach using somebody's webcam and a noisy speakerphone, especially if two or more people are on the call.
Huddle rooms are ideal for those in-between video collaboration needs. If you're adding huddle rooms as purpose-built collaboration spaces, you need to think strategically about the tools. Organizations have a wide range of video services to choose from based on cost and quality. You need to plan your video choices in tandem with planning for your huddle rooms. This strategic approach provides employees with a holistic service for small-scale collaboration. Once deployed, the benefits should be evident immediately.
Source:http://searchunifiedcommunications.techtarget.com/answer/How-do-huddle-rooms-fit-in-video-conferencing-strategies
How much value Collaboration solutions add to your workplace?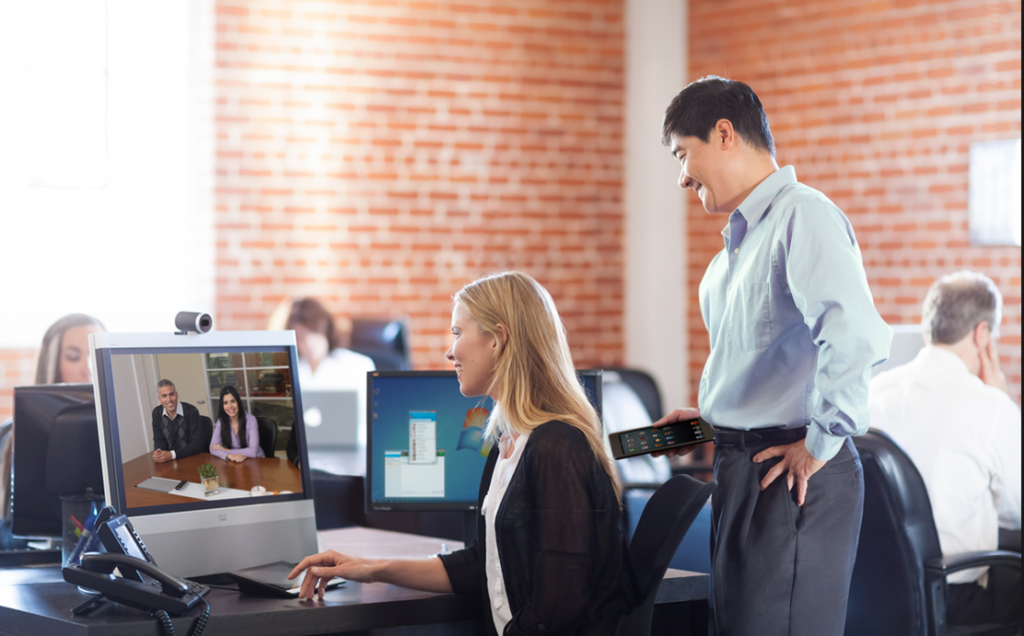 Collaboration has undergone a major change since it moved out of the boardroom. It's more democratic, available and affordable for every employee. It's accessible from any location on any desktop or mobile device. And, it's becoming an integral part of the workplace of the future.
Collaboration is successful when employees throughout the organization are able to easily interact, participate in projects, share ideas, and provide feedback to colleagues. To support this, they need easy-to-use channels of communication and a quality experience when they collaborate. That helps build a collaborative environment by engaging people and showing how collaboration can transform working practices.
While solutions like VoIP and Unified Communications (UC) offer many important collaboration features and services, it's important to focus on how those features help employees to do their work more efficiently.
Recent findings from Avaya, including the Team Engagement Solution Survey, offer some useful insights. The survey helps to identify how much value collaboration solutions add and where they need to change.
Email lives on
One question produced surprising results. When businesses were asked which collaboration solution was most important for enabling employees to get work done, email topped the list at 91 percent.
Office suites at 47 percent were ahead of web conferencing at 38 percent and instant messaging at 35 percent. Respondents also ranked email as the top solution for ease of use at 83 percent with instant messaging not too far behind at 67 percent.
Although email is frequently written off as a solution of the past, the survey indicates that it remains an important part of the collaboration process.
Integration is essential
There was a strong indication from businesses that integration of communication and collaboration tools is important. In fact, 90 percent agreed it was important.
When asked about the importance of integrating collaboration tools with business applications such as customer relationship management (CRM) or enterprise resource planning (ERP) systems, 78 percent of respondents were in favor.
However, opinion was divided over whether different types of collaboration tool work well together. For example, 51 percent of respondents felt that instant messaging and web conferencing were well integrated, while 49 percent felt they didn't work together.
Collaboration solutions need more
The survey also asked businesses about their "wish lists" for collaboration. The most popular "must have" was a feature that supports screen sharing. That resonated with 95 percent of respondents.
Close behind with 92 percent was a solution that allows users to schedule meetings from their calendar apps. Integration with productivity tools like Microsoft Office or Google Docs was popular with 77 percent of respondents.
User experience improves ROI
The emphasis on driving team engagement through the right collaboration tools has a positive impact on ROI, according to Avaya.  52 percent of engaged employees say that work brings out their most creative ideas, helping to increase innovation and drive future growth.
The most-engaged workplaces experience 18 percent higher productivity and 12 percent higher profitability. Highly engaged employees are 87 percent less likely to leave, reducing recruitment costs and retaining skills and knowledge.
Source: http://thevoipreport.com
What will video and team collaboration look like in the next three years?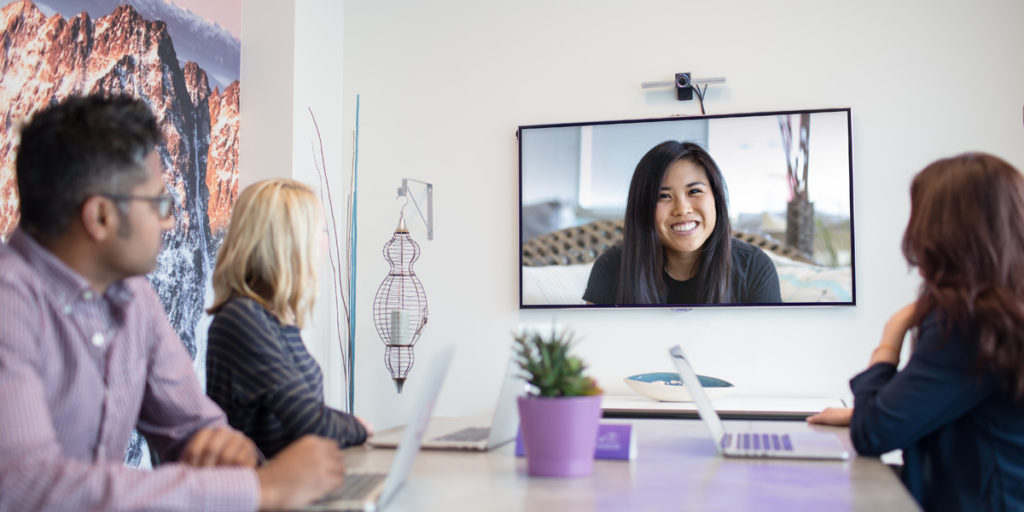 Could there be a solution like the IP-PBX systems versus UCaaS option, where companies can access a comfortable "hybrid" zone that will reduce the financial impact of transformation? Or, are we simply going to have to make do with what we're given?
Market Trends
BYOC – Bring your own codec is on the rise
Huddle Room technology is on the rise
Deployments are moving to the cloud
Traditional hardware based room systems will decline
1/3 of knowledge workers are now millennials
Teams are the knowledge workers of tomorrow
The Evolution of Video Conferencing Technology
The Video conferencing market over the next three years is going to see some big changes. Whilst video conferencing revenues are flat, if not in decline amongst the big vendors, video calls are still experiencing exponential growth.
Mobile video is also growing rapidly, mostly originating from the cloud. Apps like Microsoft Skype for Business leading the way in the corporate world. It seems that it's less about the hardware you need in business but more about the software based apps, at least for peer to peer video calls (one to one). However, hardware by no means is dead, it's just going to look a little different going forward.
The commoditisation of VCaaS appears to be an inevitable part of video's future. That's why the company put together their own SMB bundles for customers who wanted to purchase simple Gateway services, "off the peg". Today, customers can buy solutions straight from eCommerce website in a self-service solution.
Introducing the Huddle Room Boom
One of the key questions that companies are asking today is: "What will enterprise visual collaboration tools and solutions look like in the future?" Video technology is getting better; DSPs are cheaper and far more flexible and capable, offering more features than ever before. Huddle rooms are the new conference room. Less about traditional conferencing, more about collaboration That's why Microsoft are investing heavily Skype Room systems, Cisco with the Spark Board and Google with the Jam Board.
Today's VARs have an unparalleled opportunity to monetize these solutions by selling hardware alongside VC platforms. In other words, VARs can give their customers a bundled package of everything that they need for excellent collaboration. As solutions continue to evolve in the communication and collaboration space, opportunities simply keep getting better.
The Rise of Bring your Own Codec (BYOC)
The migration to cloud based meetings isn't going to be straight forward for a lot of enterprises. How do your users connect their shiny new Skype for Business app to your largest customer's ISDN based Polycom conferencing system? How do you host a virtual meeting room (VMR) for 20 people and not have to worry what equipment or software they are using?
Introducing the solution to 'BYOC'. If you want to be able to offer a flexible cloud based video conferencing system for your business then you'll need a cloud based video gateway service. Many companies have  developed a cloud hosted codec converter for connecting virtually any video codec together e.g. ISDN, SIP, WebRTC, etc. Not only does this allow virtually any company to connect in with their choice of meeting room system, it also allows users on mobiles or laptops to connect up with their choice of app.
 Migrating into the Future
Taking the step into the collaboration and conferencing networks of the future might not be as simple as most companies would hope. Cloud solutions are incredibly attractive because they allow people to mix and match services as they need them. When it comes to interoperability, people need to be able to join or create mixed protocol video conferencing calls without the expense of managing an infrastructure.
The cloud, and related solutions, allows businesses to use systems like Microsoft Skype for Business to create video calls without the hassle. Using a cloud provider means minimising the amount of work a business has to do to stay ahead of the industry curve. In cloud environments, it's the provider that needs to stay up-to-date, not the customer. This makes the disruption of forklift upgrades more unlikely.
source:https://www.commstrader.com/news/focus/video-2020-future-video-conferencing/
Security threats in VOIP!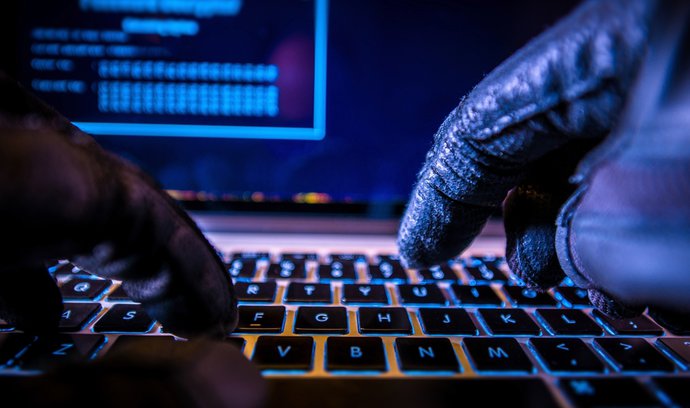 With every new communication tool comes certain threats and VoIP is no different. While using VoIP has far more benefits that it does risks, it is important to be aware of the risks that do exist. Whether you are a long time VoIP user or thinking about moving to the system, having a good understanding of what to expect can protect your business. So what VoIP threats exist?
Identity and service theft
Service theft can be exemplified by phreaking, which is a type of hacking that steals service from a service provider, or use service while passing the cost to another person. Encryption is not very common in SIP, which controls authentication over VoIP calls, so user credentials are vulnerable to theft.
Eavesdropping
Most hackers steal credentials and other information. Through eavesdropping, a third party can obtain names, password and phone numbers, allowing them to gain control over voicemail, calling plan, call forwarding and billing information. This subsequently leads to service theft. Stealing credentials to make calls without paying is not the only reason behind identity theft. Many people do it to get important information like business data.
A phreaker can change calling plans and packages and add more credit or make calls using the victim's account.
He can of course as well access confidential elements like voice mail, do personal things like change a call forwarding number.
Vishing
Vishing is another word for VoIP Phishing, which involves a party calling you faking a trustworthy organization (e.g. your bank) and requesting confidential and often critical information.
Viruses and malware
VoIP utilization involving soft phones and software are vulnerable to worms, viruses and malware, just like any Internet application. Since these softphone applications run on user systems like PCs and PDAs, they are exposed and vulnerable to malicious code attacks in voice applications.
DoS (Denial of Service)
A DoS attack is an attack on a network or device denying it of a service or connectivity. It can be done by consuming its bandwidth or overloading the network or the device's internal resources.
In VoIP, DoS attacks can be carried out by flooding a target with unnecessary SIP call-signaling messages, thereby degrading the service. This causes calls to drop prematurely and halts call processing.
Why would someone launch a DoS attack? Once the target is denied of the service and ceases operating, the attacker can get remote control of the administrative facilities of the system.
SPIT (Spamming over Internet Telephony)
If you use email regularly, then you must know what spamming is. Put simply, spamming is actually sending emails to people against their will. These emails consist mainly of online sales calls. Spamming in VoIP is not very common yet, but is starting to be, especially with the emergence of VoIP as an industrial tool.
Every VoIP account has an associated IP address. It is easy for spammers to send their messages (voicemails) to thousands of IP addresses. Voice mailing as a result will suffer. With spamming, voicemails will be clogged and more space as well as better voicemail management tools will be required. Moreover, spam messages can carry viruses and spyware along with them.
This brings us to another flavour of SPIT, which is phishing over VoIP. Phishing attacks consist of sending a voicemail to a person, masquerading it with information from a party trustworthy to the receiver, like a bank or online paying service, making him think he is safe.
The voicemail usually asks for confidential data like passwords or credit card numbers. You can imagine the rest!
Call tampering
Call tampering is an attack which involves tampering a phone call in progress. For example, the attacker can simply spoil the quality of the call by injecting noise packets in the communication stream. He can also withhold the delivery of packets so that the communication becomes spotty and the participants encounter long periods of silence during the call.
Man-in-the-middle attacks
VoIP is particularly vulnerable to man-in-the-middle attacks, in which the attacker intercepts call-signaling SIP message traffic and masquerades as the calling party to the called party, or vice versa. Once the attacker has gained this position, he can hijack calls via a redirection server.
Technology in Business: Why You Should Get Rid of Your Office Dinosaurs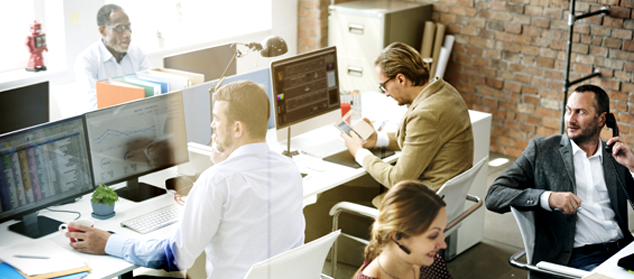 Do you have any dinosaurs hanging out in your office? They might not be the giant kind with big claws and teeth, but odds are, your company uses many pieces of outdated technology. A technological T. Rex like this can keep your employees tied to a single location, most likely an office. An office dinosaur doesn't just make your company look behind the times — it can cost productivity as well as customer and employee satisfaction. There is no room for dinosaur technology in business.
However, when you offer your employees technologies that promote flexibility, they are more engaged and likely to deliver better service to your customers. With modern solutions, they can work wherever they are. The following are some outdated pieces of technology in business that may be better off extinct, along with their modern versions you should consider to get out of prehistoric times:
From Sitting Desks to Treadmill Desks
Offices used to be full of desks, and employees always sat at them. Now, many companies are offering other places for employees to work, including cafe tables in break rooms and open work areas. If you do see a desk in an office, it could very well be a standing desk or a treadmill desk. Employees using these can walk or stand while working, which is a much healthier option than sitting all day.
From Dial-Up to Wireless Internet
Do you remember the sound of a modem dialing? It's a thing of the past, and if you still hear that in your office, you're harboring a very old dinosaur. Even if you have wired internet, you're lingering in the ice age. By providing wireless internet at your office, you give your employees the flexibility to work wherever ideas hit them, whether in a meeting, sitting in the courtyard on a nice day, or at a colleague's desk.
From Desk Phones to Business Phones with Mobility
Every desk used to have its own phone. It was usually black and plugged into the wall, tethering employees to their desks. Customers or co-workers could only reach them if they were physically sitting in their desk chairs. By giving employees mobile tools, you also give them flexibility in their work locations. Business communication systems are now accessible on whatever devices employees are using and can even mask their personal information from customers when they're replying from their personal phones.
From Servers to Cloud Networks
Every office used to have a room they often affectionately called the "server room" or the "server farm," with rows of physical servers that powered the office networks. Employees had to be physically at the office to access these files, and any software program a company needed had to be installed onto the hard drive of the server. These servers took up space and made it difficult for companies to expand due to increased maintenance costs and physical limitations. Thanks to cloud networks, servers are hosted offsite by dedicated cloud vendors who handle the day-to-day care of the servers while companies focus on serving clients and growing their businesses to scale.
On the Endangered List: Offices
You might be surprised to learn that physical business offices — where most employees spend eight hours each day — are actually on the endangered list. With cloud and mobile technology available at affordable prices, many businesses have virtual offices, or at least some remote workers. Odds are that one day, the concept of an office will end up in a museum, alongside the other dinosaur relics. By preparing your business to move in that direction, you won't be left using outdated business concepts and watching the asteroid fall from the sky.
Technology in business, especially cloud technology, has made work much less location-dependent and gives employees the flexibility they need. Companies that embrace the cloud and provide their employees with technology that fosters flexibility are the ones that will succeed. On the other hand, companies that stay in the past and cling to these artifacts will quickly find themselves on the endangered list — or worse, extinct.
ssource: https://www.vonage.com/business/perspectives/technology-in-business-why-you-should-get-rid-of-your-office-dinosaurs/?CMP=SOC-ORG-VBE-TW-PER
Why does Unified Communication play an important role in Digital Transformation?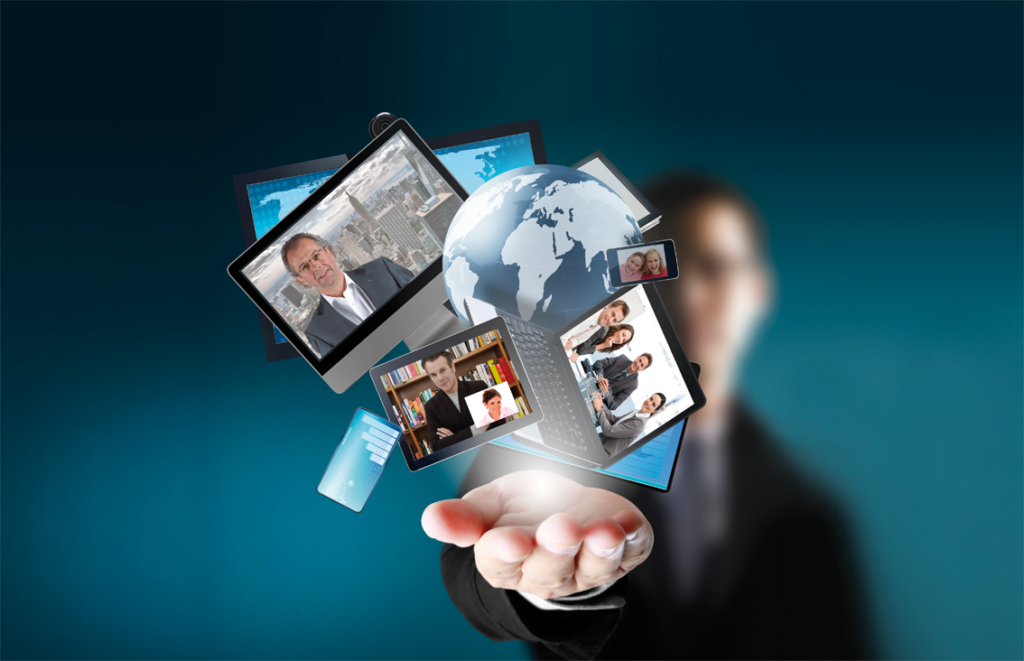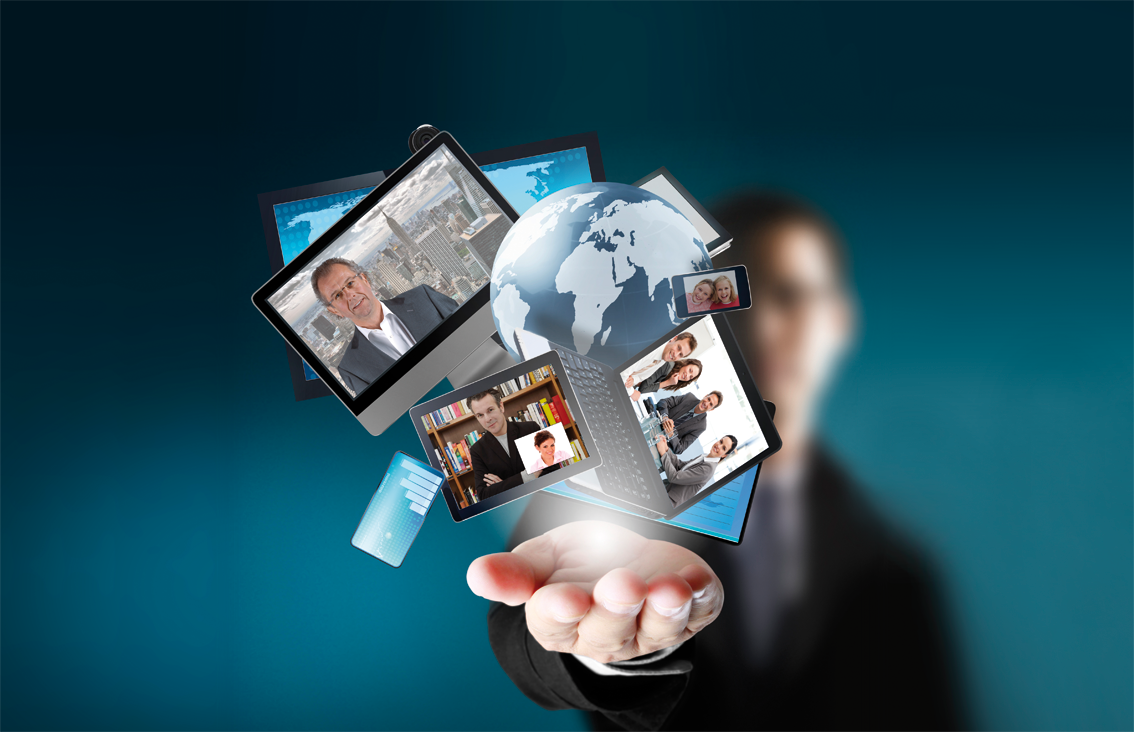 Digital transformation is a hot topic and it's no real surprise. It promises greater agility, increased efficiencies, lower costs and improved customer service. For IT teams, the challenge is to modernize legacy systems and identify services and applications for digitization. They also need to use the flexibility of the cloud to accelerate change and reduce workload.
Unified Communication ( UC) will play a key role in digital transformation. It supports effective communication with customers, suppliers, and partners. UC makes it easy for teams to collaborate inside and outside the organization. And, it has the ability to streamline business processes by integrating communications with business applications.
Cloud solution or premise solution?
However, to reach the full potential of your digital transformation, you may have to modernize your UC deployment. One key decision is whether to move a premise UC deployment to the cloud.
A cloud-based solution gives you the scale and flexibility you will need. This is essential because digital transformation will make your organization more agile and responsive to changes in the market or the business environment. Your communication system must match that agility.
Moving UC to the cloud will also help IT by removing the support and upgrade burden. This will free the team to concentrate on more strategic digital transformation tasks.
Increase collaboration
A key goal of digital transformation is increased collaboration across the organization to accelerate innovation and deliver the best solutions for customers. UC's collaboration tools must allow teams to easily share knowledge, resources, and information so they can improve personal and group performance. Some organizations are using UC's collaboration tools to set up centers of excellence where employees can source advice and expertise, or ask teams of experts to work on complex problems. Updating UC systems to incorporate the latest cloud collaboration technologies is essential to accelerate digital transformation.
New ways of working
In a digital enterprise, location is no longer an issue. Virtual teams working in remote locations, flexible working policies and mobile working are the factors that shape the digital workplace. UC must support mobile and remote teams, as well as the more informal internal structures. Cloud-based UC solutions provide the reach and flexibility to bring together a dispersed workforce and create a collaborative working environment.
Streamlining business processes
Integration of communications tools and business applications is an important aspect of digital transformation. Because UC runs on a data network, it's easy to integrate business apps and give them communications capability. Microsoft's UC solution, Skype for Business, for example, can integrate with Office 365. Users can launch calls or conferences from within apps like Word, PowerPoint or Excel. Users no longer have to leave their work or change applications to get feedback or approval on work in progress. That integration capability makes it easy for users and applications to share the same data and interact with each other. This improves collaboration even further, helping to accelerate development and transformation projects.
IT's focus on business
IT is no longer modernizing infrastructure for its own sake. It must deliver business benefits and demonstrate value to the business. Modernizing Unified Communication is an essential part of that process.
source: thevoipreport.com
How to engage employees through Digital Signage?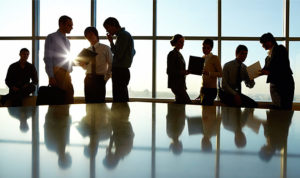 The success of an organization is dependent on its employees. Engaged employees are enthusiastic and committed to their jobs. They understand goals and objectives of the organization and are committed to its overall success. Engaged employees are less likely to leave the organization to pursue other opportunities. Employee engagement results in higher productivity, better employee retention, a positive, more creative environment, and generally a better place to work for everyone. So how do you improve employee engagement in your organization using Digital Signage?
First, take care of the basics
Employee engagement isn't always easy to define. Studies by the Dale Carnegie Institute have found that there are three key influences on employee engagement in the workplace:
Employee relationships with the immediate supervisor;
Confidence in senior leadership; and
Pride in working for the organization
Are these three influences positively affecting employees in your organization?
Put digital communications to use in the workplace
Employee bulletin boards, memos and announcements over the public-address system have been used for ages to communicate to and among employees, but there was no guarantee the information was reaching the right employees at the right time.
Digital communications on devices like digital signs, video walls, tablets and mobile phones, incorporate the best of these traditional communication channels with the best of technology.
Most people associate digital communications with customer-facing communications, but employee-facing digital communications can be remarkably effective too. Not only can you notify people of emergencies quickly, you can communicate personalized real-time information in a manner that's efficient and often entertaining as well.
Make digital content appropriate to the audience
One of the best things about digital communications is that you can do as successful television networks do and tailor content to the audience and their needs. Consider a digital screen in a warehouse – a message welcomes the morning shift to work and reminds them to finish their safety training by the deadline could precede a message from HR about the changes to the benefits plan. The company can also push personalized information about the orders for the day and key statistics from the previous shift to an employee's phones or a display in the area
Digital signage in the locker room could thank the departing shift for their work, showcase key stats from their shift, and provide real-time updates on weather and traffic for their drive home.
Use digital communications for employee recognition
A terrific use for digital communications and devices like digital signage is employee recognition. Content could include coverage of formal awards people have earned, or even information from the company social network. Giving employees a way to submit positive information about their peers helps maintain a positive work environment, and when employee achievements are tied in with brand philosophy, both are amplified.
Consider creating a corporate social responsibility channel
Some organizations improve team cohesiveness even more by using digital communications to promote corporate social responsibility . Most consumers today expect businesses to focus on the world we live in as well as their own interests, and this, of course, carries over to employee attitudes. For example, using digital signage to communicate CSR initiatives and highlight relevant accomplishments on both the employee and corporate level can help employees take pride in their organization.
Digital communications is far more than a way for businesses to communicate with customers. It's also terrific for communicating with employees and gives companies lots of opportunity for doing so in an entertaining and effective manner. Not only can devices like digital signs and mobile phones be used to inform employees quickly in the event of an emergency, they can be used for countless everyday applications as well, including deadline reminders, employee recognition, and information about how the company is striving to make the world better.
Using digital communications toward better employee engagement helps create a more cohesive workforce, with better morale, and hence a greater willingness among employees to give their best effort. It's fast, flexible, more environmentally friendly than printed materials, and offers endless possibilities for programming content.
Source: digitalsignagetoday.com
How IT leaders can help deploy Communications Technology?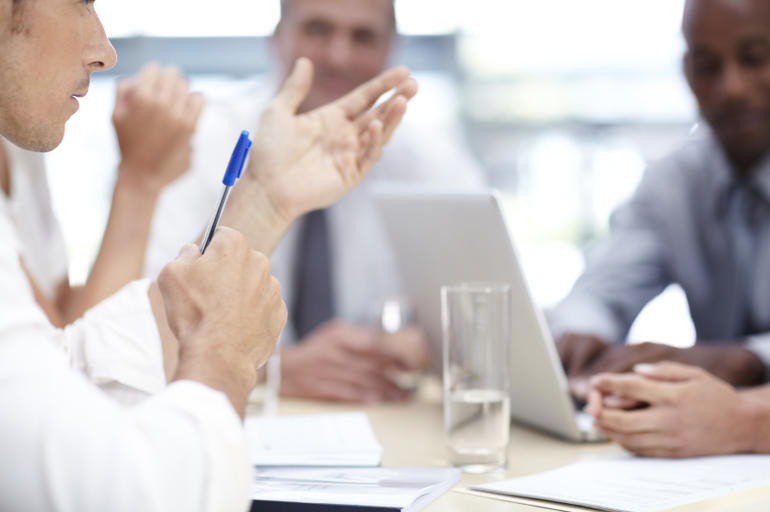 The successful deployment of communications technology relies on one critical factor: high user adoption. As IT leaders and CIOs are keenly aware, significant time, money and resources are devoted to the rollout of new technologies. And yet, even the most promising deployments can fizzle in the hands of employees. Of course, there's quite a bit at stake for CIOs who plan to introduce new unified communications and collaboration tools throughout the enterprise. If they fail to persuade users to embrace the new technologies, their investment is wasted. But more importantly, it could make their organization less competitive.
So what do IT leaders need to know to achieve high user adoption? While there are many strategies to increase adoption rates, the most effective approaches are those that engage the user early and often. Here's how:
Let Employees Lead the Way
Traditionally, IT introduced new systems and tools to employees. But today's elevated awareness about how technology can be used to deliver stronger results, it's just as likely that line of business leaders and employees will suggest tools to IT.
For example, sales and marketing teams know that customer relationship management solutions can drive more revenue. Thus, they are easy converts to new communications technologies that integrate with their core applications. The lesson for CIOs? Understand the applications that are critical to various departments and ensure any new communications solutions can seamlessly integrate with them. Getting buy-in from future users up front and doing your research on what will offer them the easiest path forward will help increase adoption before anything has even been deployed.
Share Best Practices from Early Adopters
Despite the productivity benefits of new communications tools, an astonishing number of employees are still reluctant to use them. According to a recent survey by Technalysis Research, emails, text and phone calls make up 75% of communications in the workplace. In fact, more than a third of workers continue to collaborate with co-workers by emailing documents, but just 19% use real-time collaboration tools.
This means IT leaders have a daunting task to get the laggards on board. One way to resolve this problem is to engage early adopters. Eric Newsome, the CIO of gas supplier, Praxair, recently told CIO Magazine that immediately after a major deployment, his team observes early adopters as they work with the new tools.
"We are ethnographers; we go around and watch these users in action," Newsome says. This approach allows his team to identify best practices, which are then compiled and shared with users around the organization. By sharing relevant examples from colleagues and teeing up early adopters as internal evangelists, IT leaders and CIOs can create positive peer pressure that entices reluctant employees to begin using the tools.
Get Buy-In from the IT Staff
The challenges of getting end-users to try new technologies may be legendary, but the reluctance of IT staff who support legacy applications isn't discussed quite as often. However, it's important that IT executives also consider the resistance they might get from their own staff.
There are two strategies that can be followed: retrain or replace. First, leaders should evaluate their teams and determine not only if an employee can be retrained on the new solution, but also if they are willing to embrace the change. Retraining is preferable, but sometimes it may be necessary to replace or reassign team members who are resistant to learning how to effectively support the new technology. After all, without 100% buy-in from the supporting IT staff, it will be much more difficult to reach user adoption goals.
At the end of the day, ensuring your software implementation is a success is just as much about building internal relationships as it is about technology itself. It's not always easy, but IT leaders who actively cultivate opinions of cross-functional teams and engage end-users throughout the process are much more likely to see adoption rates – and resulting productivity – rise.
Source:www.shoretel.com
Video Conference is heading towards a Flexible Work Culture!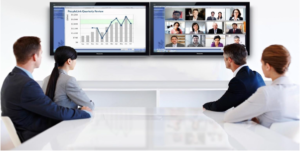 Collaboration technologies such as video conferencing are giving new dimensions to the business communication. Today, video conferencing has taken a central stage in the board room discussion and is helping enterprises to improve team collaboration and creating connections beyond the geographic boundaries.
A Research and Markets report forecasts that the global video conferencing market will touch $6.4 billion by 2020. According to the report, the video conferencing market in Asia Pacific is also expected to achieve significant growth by 2020, driven primarily by increasing demand from countries such as India and China. With organizations adopting flexible work culture, the video conferencing business is set to grow, giving huge prospects to telecommunication solutions vendors.
 Changing face of Communication
Gone are the days, when the business communication was largely driven by emails and telecommunication. Today, video conferencing has become an important part of office meeting routines. Enterprises are deploying video conferencing solutions to enhance both internal and external communication in order to get instant feedback. Video conferencing enables businesses not only increase their productivity but enhance employee and customer relationships through face-to-face interactions using digital tools.
With network bandwidth increasingly dropping in price with improvements in technology, video solutions are also becoming smoother, smarter and more affordable, helping to boost widespread usage.
Business organizations are now looking at flexible solutions, and are shifting towards unified communications (UC) deployments. Peoples' needs have evolved with time. They are now looking for collaboration tools to be added to applications which will make their communication and work much easier. With network bandwidth increasingly dropping in price with improvement in technology, video solutions are also becoming smoother, smarter and more affordable, helping to boost widespread usage.
Another important factor which is accelerating the growth of the video conferencing market is the growing use of video conferencing applications in industries like healthcare and education. Video conferencing services and cloud-based video conferencing solutions are enabling healthcare organizations to widen the reach of their services to remote areas. In the education sector, video conferencing is enabling educational institutes to offer tutorial and training services to students using video conferencing solutions.
Emergence of Video-as-a-Service (VaaS)
Video conferencing has long moved from equipment to software, web based solutions. While the room-based video conferencing model has a significant share in the market, the cloud based collaboration tools are also gaining traction in the industry. Enterprises are looking at cloud for a reliable, secure and features rich and affordable video-conferencing solutions. Video-as-a-Service (VaaS) has a lot of potential and it has increasingly becoming popular and is coming across as an extremely valuable service. The VaaS market is growing rapidly because of the transition from traditional web conferencing to advance cloud-based conferencing services. The market is expected to witness exponential growth in the next 5 years.
As businesses keep growing and continue to adopt advanced IT infrastructure, the conference rooms in the organizations will become more complicated with too many solutions and services. VaaS will help in clearing the clutter and will be a helpful solution to adopt. So, the future is clearly in cloud and services. However, the room-based video conferencing model will maintain its position in the market.
As businesses keep growing and continue to adopt advanced IT infrastructure, the conference rooms in the organizations will become more complicated with too many solutions and services. Industry experts say that the VaaS model will help in clearing the clutter in the business communication process.
Similarly, Video PaaS products are gaining traction in terms of application in the tele-health, media and entertainment, education, and banking and finance sectors. However, rising concerns regarding data security, increasing quality issues, and lack of a proper business case for real-time communications are the major hindrance in a large scale adoption of Video PaaS business models.
M&A and Expansion Plans
In the era of always connected workplaces, organizations are shifting toward conference meetings in order to enable faster decisions and reduce traveling hassles. Additionally, in order to extend their reach globally, organizations around the world are increasingly focused on investing in cost effective communication tools. This has created immense opportunities for the video conferencing players. Leading video conferencing solution vendors are very aggressive on their expansion plans.
Mergers and acquisitions (M&A) are one of the ways for vendors to penetrate into emerging markets. The latest report by Transparency Market Research says the majority of companies operating in the global video conferencing market are focused on expanding their footprint through M&A. Similarly, in order to gain traction across emerging markets, the established companies are collaborating with prominent regional players. Vendors such as Microsoft Corporation, Avaya, Polycom, Huawei Technologies, Vidyo, Cisco Systems, ZTE Corporation, and Lifesize, have been strengthening their position in the global video conferencing market through this strategy.
Growth prospects in India
With various digital projects such as Digital India and Smart City in place, India is the most desirable growth destination for all the major collaboration communication technology vendors. Video is an essential and strategic component of the ambitious smart city and safe city project. Hence, all the prominent vendors are betting big on such projects in the country. Cisco Systems is in talks with several state governments to provide video collaboration solutions in smart city projects. Similarly, Polycom sees a huge opportunity in the initiatives like Digital India, Make in India and plan to raise 100 smart cities. Avaya is also in the race of smart city project and is looking to invest in foray into the initiative with its new Fabric Network Connect technology.
As businesses are going digital, the modes of communications have also gone through significant changes. Today, businesses are open to invest in high quality video collaboration technologies in order to enhance their productivity. Hence, product innovation and go to market strategy will largely determine the success of vendors in this space.
Source: www.cxotoday.com