Don't get stuck with your old PBX system, start afresh with Cloud Based Platform!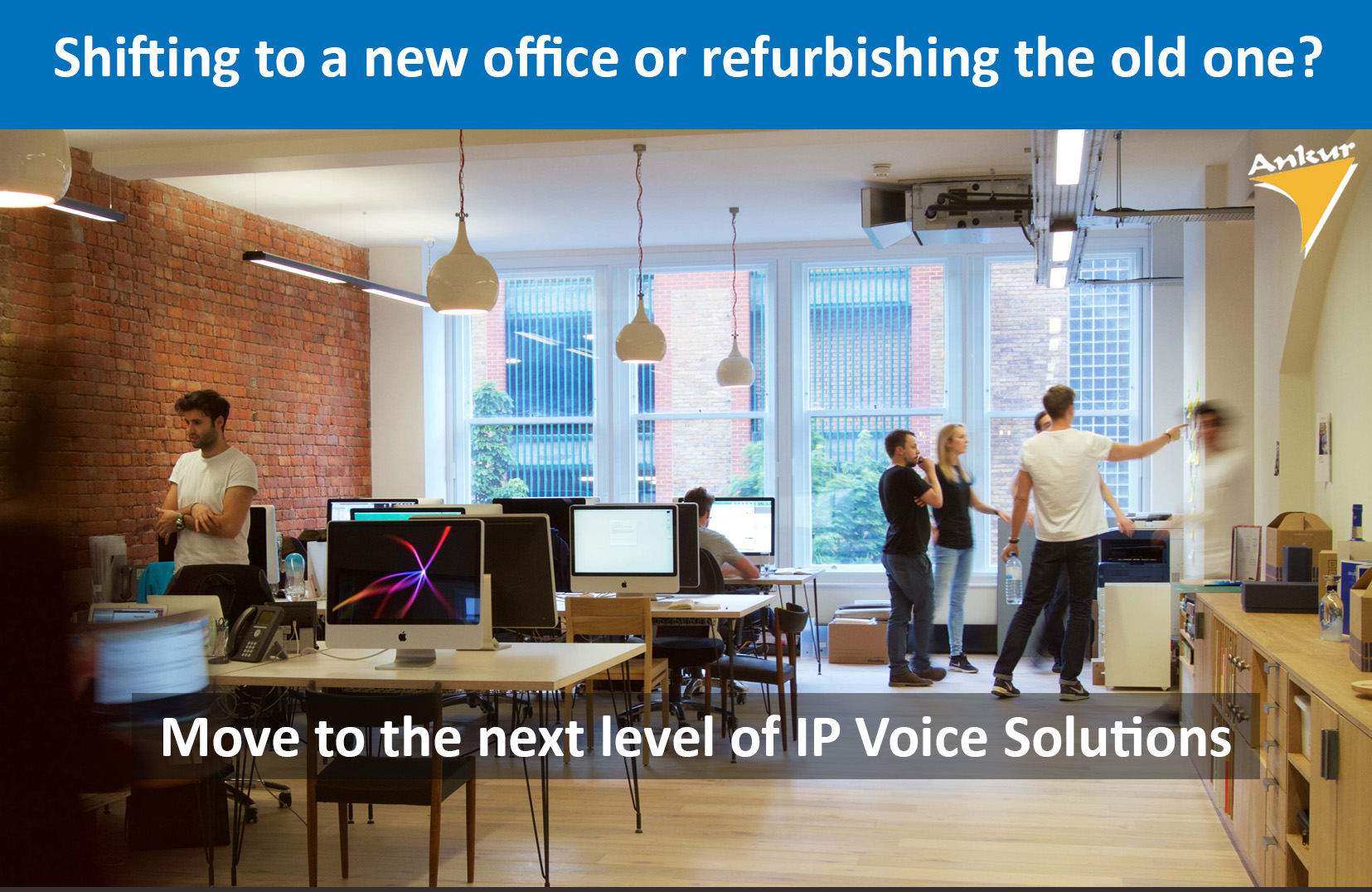 There are so many things to take care of while shifting to a new office. And usually PBX systems are the last thing on your mind. Faced with the countless headaches around moving into a new space and signing a new lease, office telephony tends to be overlooked. And when the question does arise, most business owners turn toward their existing PBX system – and investigate how to move it into the new space.
Many business owners soon discover, attempting to move an existing PBX system is not only complicated, but also very costly. Firstly, PBX suppliers have little to no interest in assisting clients to move PBX systems. When providing a quote, they will quote high. Why? Because these are product-based businesses, so they would rather push business owners into an upgrade/new finance contract than arrange to move an existing PBX system.
To solve this issue (and avoid getting stuck in the same scenario the next time around) business owners should consider a cloud-based PBX system. Cloud-based PBX providers are inherently service-based businesses, with a solution driven approach. As a result, questions around uptime, handling and diverting call traffic, and of course, making a smooth transition to new premises, can all be answered with ease. Indeed, cloud-based PBX providers have dedicated account managers who have every incentive to ensure that office telephony requirements are met – around the clock, during and after a move. These solutions are designed with mobility in mind, hence removing all the usual headaches associated with moving into new premises.
While there are many attractive reasons and substantial benefits to switching to a cloud PBX, there are a few considerations that businesses must make if they have decided to switch from an on-premise PBX to the cloud
Costs & Budgets
What is a business' budget and what options will work within that? Cost is one of the big factors to assess when upgrading equipment and technology in an office. It is important to look at the different costs that will be associated with the cloud PBX solution, including setup and support costs. Also, businesses must decide if they are going to be upgrading phones or will need to purchase new compatible devices. While these expenditures must be part of the cost analysis, remember that initial start-up and/or equipment costs generally are a one-time expense.
Where are the cost savings? PBX phone saving studies show that cloud PBX systems can save companies up to 50% (in comparison to other PBX solutions). Cloud-based phone systems are known to have relatively limited upfront costs. Additionally, the need to install, maintain, reconfigure, and upkeep a premise-based PBX, which can lead to unforeseen future costs, is removed from the equation. Cloud solutions also have a tendency to have low set-up costs, call rates, and subscription fees. When completing a cost analysis, do not forget to include the monthly Internet service fee.
Business Needs & Feature Sets
What are the overall business and associate-level needs? It is imperative to assess whether or not the cloud solution comes with all the advanced features (or more) that an on-premise PBX would have. Ask if the solution has all the management capabilities needed, such as import/export of extensions, troubleshooting, and provisioning. Does the business rely on a third-party chat and collaboration program (Slack, Teams, etc.) or does the cloud PBX need to have a chat feature built-in? What security features are a must-have for an organization? It is not safe to merely assume that all cloud PBX offerings are the same, so feature needs should be outlined and then compared with feature sets.
Some of the top key features include:
Business Features: Blacklist/Whitelist, Custom prompt, distinctive ringtone, music on hold, one-touch recording
Call Features: Attended transfer, blind transfer, call detail records, call forwarding, call monitor, call parking, call routing, caller ID, conference, DND, queue, speed dial, SIP forking, video calls
Management: Backup & restore, import/export extensions, multi-level user access, phone provisioning
Multi-Locations & Branch Offices
Does a business need a multi-location solution? If business spans different geographical areas and is not contained in one location, it makes sense to gravitate towards a cloud PBX. Many cloud PBX options can connect employees on the opposite sides of the globe, offering all employees access to the exact same features. Easily utilize these options to transfer calls between different offices. One other consideration is to assess the cost of long distance calling, which may already be rolled into the package price.
Access on Mobile
One cannot ignore the fact that business extends outside of the four walls of the office. A quality cloud PBX solution will possess the capability to fully function on a mobile device. This is perfect for those employees who have home offices, telecommute occasionally, or even travel frequently. To ensure that this is possible, choosing a cloud PBX with a comprehensive mobile client is a must. In addition to calls being properly routed to mobile devices, a mobile client needs to offer full access to all features.
Internet & Networking Requirements
When setting up a cloud PBX system, determine whether the current Internet connection speed is high enough, both up and downstream. Also, check that all basic networking equipment is up-to-date (routers and switches). Ensuring a high level of call quality can be done by having a QoS-enabled Internet connection. Certain equipment, like an Edgewater router, can prioritize your traffic over data.
Leave a Comment