Archive

Post
Here's what to look for while upgrading to Cloud PBX!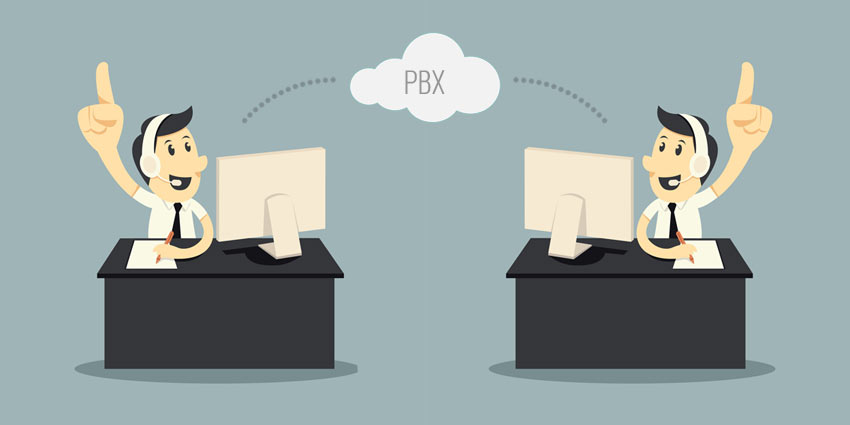 Maturing technology and the desired convenience in business communication, is the right time for a change in business enterprise. A cloud-hosted, VoIP-powered PBX is an attractive and preferred option for a modern business telephone service. It is extremely cost effective, available for use anytime and almost anywhere, and requires none of the hardware investment that traditional on-premises systems needed in the past
Switching to a hosted private branch exchange (PBX) may sound complicated, however a well-thought-out transformation process can be smooth and hassle-free. Let's discuss things to consider when moving from a traditional voice system to a cloud PBX.
PBX systems – traditional vs virtual
It important to understand the main differences between a traditional PBX and a cloud PBX. Traditional PBX is an enterprise phone system stored and hosted on the customer's premises, and consists of specialized hardware, generally connected using circuit switched networks.
The equipment routes individual incoming calls to corresponding desk phones, and the hardware typically demands special storage conditions, professional system configuration and management, as well as regular maintenance and repair.
The virtual PBX is a phone system in the cloud, and is provided as a service with no need to maintain and operate a PBX hardware unit in the office. Configuration is achieved through a web application, easily accessible via a smart phone, laptop or desktop, or a VoIP-enabled desk phone. Without the requirement for proprietary and complicated hardware, this system offers freedom of mobility and professional call management with multiple features.
Usage of a cloud PBX – Who and When?
A smooth transition to a hosted PBX requires an accurate determination of WHO and WHEN. First, it is highly advisable to define who will be using the new system. Different individuals within a business will need to use the system in different ways.
Thus, identify the users who are primarily involved in making, receiving and directing phone calls. This will minimize any unwelcomed downtime and the negative impact on a business.
Likewise, it is advisable to know when the employees need to use your hosted PBX solution: during regular office hours, outside of business hours, or round-the-clock. A clear picture of how the company uses its telephone system and what PBX solution is the most effective will be decided after identifying when and where the staff is most likely to make and take calls. The outcome should be the best reflection of what your business needs, both now and in the future.
The choice of equipment – covering all bases
Switching between the systems may serve as a timely opportunity to evaluate the overall workstation needs of your employees. Despite potential challenges, the conversion also offers a different perspective on existing tasks that can stimulate creative solutions. Think through the specific requirements of each individual or team to determine the best suitable hardware.
Then, specify the means currently employed for the functions such as the desktop phone, mobile phone, and voice over internet protocol (VoIP) application. Perhaps your company has several locations and the employees travel extensively. Does the business involve only remote work? The solutions based on demands of different roles can vary greatly. Anticipate a positive impact on your staff productivity when making a choice of the most favourable hardware in combination with the cutting-edge features and intuitive user interface of the new PBX.
The service provider – what's the best fit?
Analyse, compare and be picky! There are numerous cloud-based PBX service providers, and you need to identify a proficient and reliable vendor. Before committing, you might want to consider the following:
Are there any combined hardware or software solutions on offer?
• What about the ability to use your current phone numbers?
• What are the options for remote and mobile employees?
• How would you change the number of users or lines required?
• Are there any start-up or system support costs?
• Does the provider have a back-up plan in case of natural disaster, unexpected emergency or system outage?
What about available cutting-edge solutions or projected technological advancements?
Make a list of the features you require and single out the "must haves" and the less important ones. It is advisable to select a provider that's able to offer a complete package of communications solutions that will enhance your day-to-day operations. Furthermore, take the opportunity to test the proposed solution. Most cloud PBX providers set up a free trial to help you decide how well the new service meets your needs.
Solid connectivity is the key
All cloud solutions are dependent on Internet connectivity. A cloud PBX works by connecting to your Internet provider, therefore, there must be a VoIP compliant device or system available on your premises. The first thing to do when implementing a hosted PBX solution is to check for any problems in your Internet connection, such as:
Is the flow of data susceptible to bottlenecks?
Is the data flow ever paused or interrupted?
Does the Internet connection have enough capacity for handling the increased volume of traffic?
Is there a problem with one or several devices on-site?
If you encounter such technical hitches, consider the option to reconfigure, upgrade or replace the relevant devices or services.
Wi-Fi. It goes without saying that a wired Internet connection is preferable to wireless, due to constant flow of data and no disruptions by external factors. A Wi-Fi signal may be interrupted, blocked or weakened by any obstacles it passes through. Therefore, to guarantee the best service, make sure that your connection is not limited to a Wi-Fi setup only.
However, you can incorporate wireless into your network design as a backup and it will serve as an important aspect of survivability for a hosted solution.
Bandwidth. It is also important to have enough bandwidth available, as all the information (standard Internet usage data as well as call data) is being transferred over the Internet. Bandwidth is the maximum rate of data transfer across the network, and because VoIP technology transmits voice as data, this is one of the main factors determining the number of concurrent phones calls the Internet connection can manage. The required Internet bandwidth is subject to the business needs and call quality and may differ between organizations. The safe estimate to be used is 0.2Mbps per call. Without proper bandwidth, the quality of calls may be reduced by jitter, latency or interruptions.
Taking all the above into account, together with careful planning, will make the move to a hosted PBX smooth and painless. Few of the promising and affordable OEMs are AVAYA, Grandstream, NEC, Panasonic and CISCO. Focus your attention on getting as much applicable information as possible, educate yourself, and share that knowledge with relevant company personnel. In this way, the switch to the next technological level will be particularly rewarding.
Source: https://voip.review/2018/12/13/what-focus-on-when-upgrading-traditional-pbx-cloud-pbx/
Don't get stuck with your old PBX system, start afresh with Cloud Based Platform!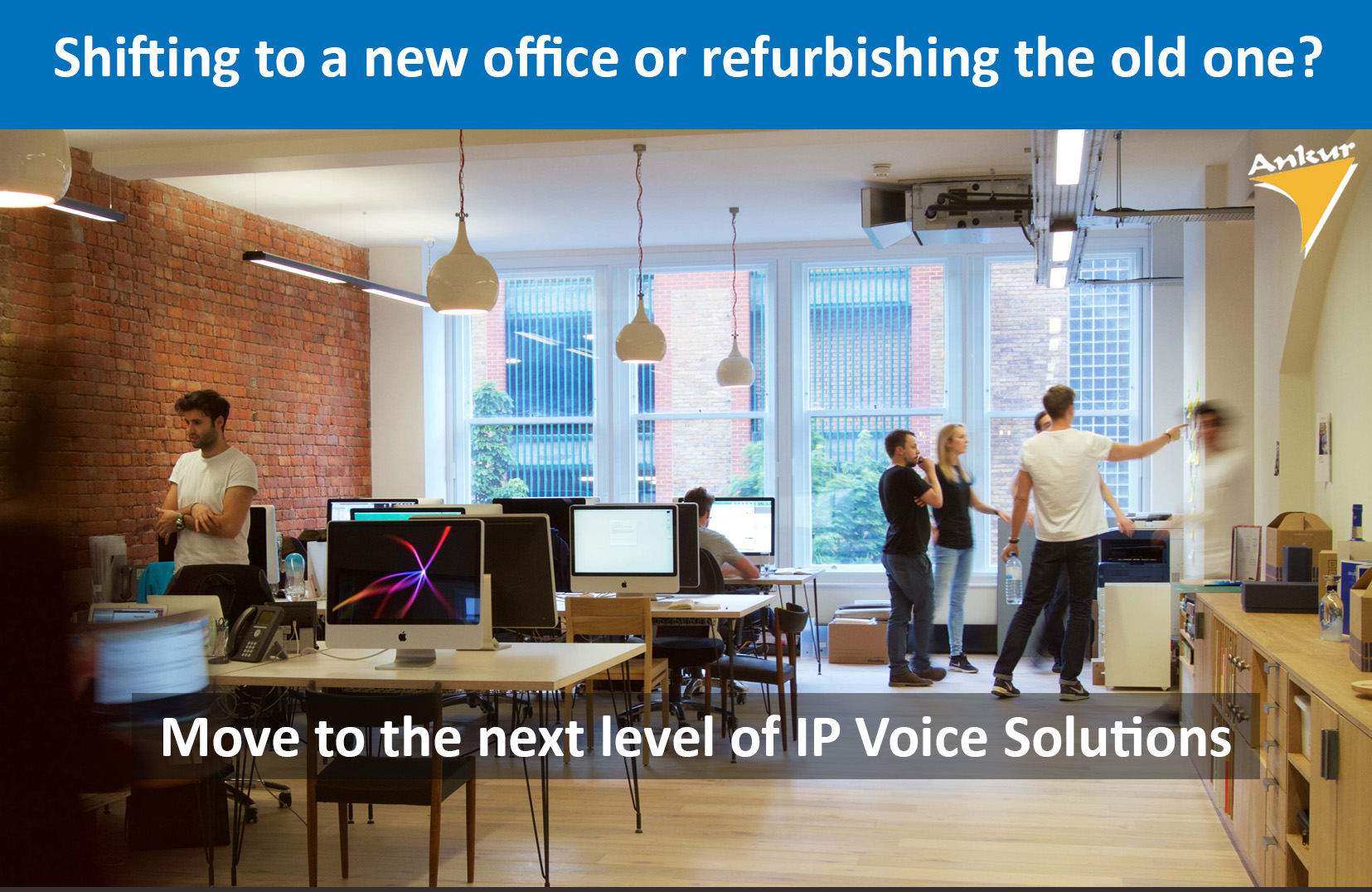 There are so many things to take care of while shifting to a new office. And usually PBX systems are the last thing on your mind. Faced with the countless headaches around moving into a new space and signing a new lease, office telephony tends to be overlooked. And when the question does arise, most business owners turn toward their existing PBX system – and investigate how to move it into the new space.
Many business owners soon discover, attempting to move an existing PBX system is not only complicated, but also very costly. Firstly, PBX suppliers have little to no interest in assisting clients to move PBX systems. When providing a quote, they will quote high. Why? Because these are product-based businesses, so they would rather push business owners into an upgrade/new finance contract than arrange to move an existing PBX system.
To solve this issue (and avoid getting stuck in the same scenario the next time around) business owners should consider a cloud-based PBX system. Cloud-based PBX providers are inherently service-based businesses, with a solution driven approach. As a result, questions around uptime, handling and diverting call traffic, and of course, making a smooth transition to new premises, can all be answered with ease. Indeed, cloud-based PBX providers have dedicated account managers who have every incentive to ensure that office telephony requirements are met – around the clock, during and after a move. These solutions are designed with mobility in mind, hence removing all the usual headaches associated with moving into new premises.
While there are many attractive reasons and substantial benefits to switching to a cloud PBX, there are a few considerations that businesses must make if they have decided to switch from an on-premise PBX to the cloud
Costs & Budgets
What is a business' budget and what options will work within that? Cost is one of the big factors to assess when upgrading equipment and technology in an office. It is important to look at the different costs that will be associated with the cloud PBX solution, including setup and support costs. Also, businesses must decide if they are going to be upgrading phones or will need to purchase new compatible devices. While these expenditures must be part of the cost analysis, remember that initial start-up and/or equipment costs generally are a one-time expense.
Where are the cost savings? PBX phone saving studies show that cloud PBX systems can save companies up to 50% (in comparison to other PBX solutions). Cloud-based phone systems are known to have relatively limited upfront costs. Additionally, the need to install, maintain, reconfigure, and upkeep a premise-based PBX, which can lead to unforeseen future costs, is removed from the equation. Cloud solutions also have a tendency to have low set-up costs, call rates, and subscription fees. When completing a cost analysis, do not forget to include the monthly Internet service fee.
Business Needs & Feature Sets
What are the overall business and associate-level needs? It is imperative to assess whether or not the cloud solution comes with all the advanced features (or more) that an on-premise PBX would have. Ask if the solution has all the management capabilities needed, such as import/export of extensions, troubleshooting, and provisioning. Does the business rely on a third-party chat and collaboration program (Slack, Teams, etc.) or does the cloud PBX need to have a chat feature built-in? What security features are a must-have for an organization? It is not safe to merely assume that all cloud PBX offerings are the same, so feature needs should be outlined and then compared with feature sets.
Some of the top key features include:
Business Features: Blacklist/Whitelist, Custom prompt, distinctive ringtone, music on hold, one-touch recording
Call Features: Attended transfer, blind transfer, call detail records, call forwarding, call monitor, call parking, call routing, caller ID, conference, DND, queue, speed dial, SIP forking, video calls
Management: Backup & restore, import/export extensions, multi-level user access, phone provisioning
Multi-Locations & Branch Offices
Does a business need a multi-location solution? If business spans different geographical areas and is not contained in one location, it makes sense to gravitate towards a cloud PBX. Many cloud PBX options can connect employees on the opposite sides of the globe, offering all employees access to the exact same features. Easily utilize these options to transfer calls between different offices. One other consideration is to assess the cost of long distance calling, which may already be rolled into the package price.
Access on Mobile
One cannot ignore the fact that business extends outside of the four walls of the office. A quality cloud PBX solution will possess the capability to fully function on a mobile device. This is perfect for those employees who have home offices, telecommute occasionally, or even travel frequently. To ensure that this is possible, choosing a cloud PBX with a comprehensive mobile client is a must. In addition to calls being properly routed to mobile devices, a mobile client needs to offer full access to all features.
Internet & Networking Requirements
When setting up a cloud PBX system, determine whether the current Internet connection speed is high enough, both up and downstream. Also, check that all basic networking equipment is up-to-date (routers and switches). Ensuring a high level of call quality can be done by having a QoS-enabled Internet connection. Certain equipment, like an Edgewater router, can prioritize your traffic over data.
Major components of a VOIP Phone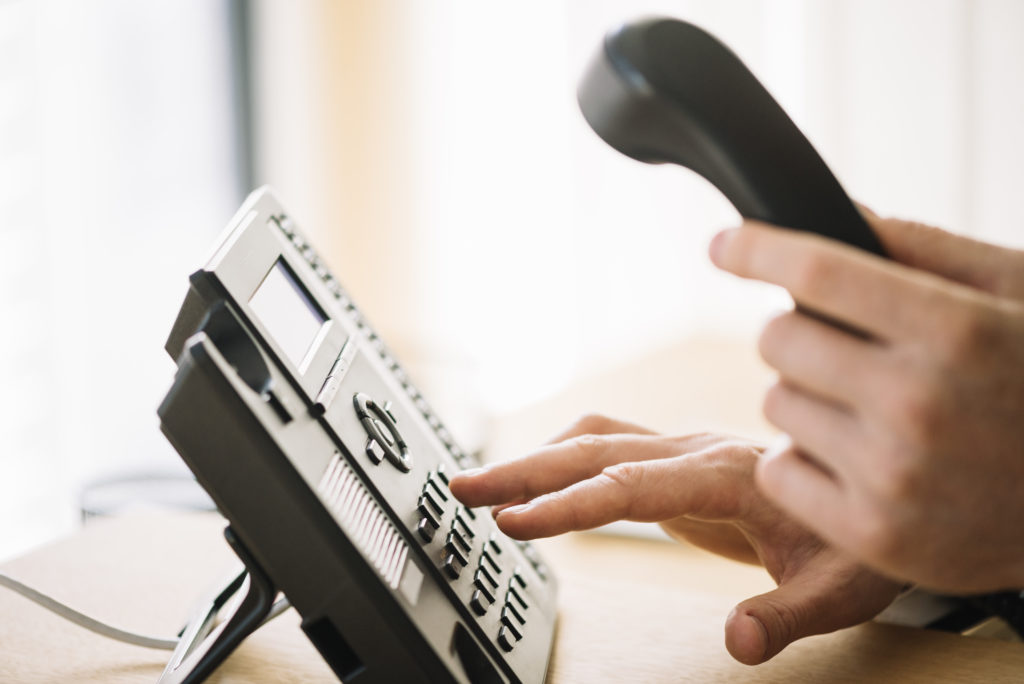 A VoIP phone is designed to take full advantage of VoIP services and features. Traditional desk phones can provide some of the functionality when used with an adapter that converts the phone's analog signals to a digital format suitable for VoIP.
VoIP phones incorporate software that supports a range of calling, productivity, and collaboration features, a display to show status or access features, a keypad for making calls or accessing features, and a handset. To enable the VoIP service, the phone uses a set of VoIP protocols and voice codecs, and incorporates a link to the internal network.
Screens for information and access
The screen on a VoIP phone provides you with useful information about the services and features you are currently using. Screen size, quality, and functionality varies with the model you have.
A basic grayscale screen provides status information on your services. It indicates the features you are using, shows the number you are calling and allows you to read communications such as instant messages or emails if your system supports unified messaging.
Phones with larger color displays make it possible to participate in video conferences or view multimedia information.
Top of the range models with large, high-resolution color touchscreens improve conferencing and multimedia quality and give you interactive access to your VoIP services and features.
Keypads you can program
The keypad on a VoIP phone includes traditional alphanumeric keys for making calls. It also includes fixed keys for accessing different VoIP features and may include programmable softkeys that you can use to customize your phone and improve productivity.
Some top of the range models incorporate HTML toolkits that help you develop applications for your phone using softkeys and a touchscreen.
Software for your VoIP services
The software in a VoIP phone provides the features and services available from your service provider. Depending on the version you have, your phone could include features such as Presence, unified messaging, instant messaging, video conferencing and Follow me, as well as standard features like voicemail, three-way calling, and call management tools.
Handsets and headphones for clear calling
Like traditional deskphones, a VoIP phone gives you the option of handling a call using a handset or, for hands-free calls, an integral microphone and speaker or a headset plugged into the phone.
The method you choose depends on the phone's call quality and the noise level in the surrounding environment.
VoIP phones are available with call quality that goes up to hi-fi wideband sound for extreme call clarity. If you work in a noisy environment or need to take a high volume of hands-free calls, you may prefer a headset that incorporates noise reduction facilities.
Protocols and codecs to make the connections
VoIP is a digital service. To convert your voice into a digital signal that can be transmitted over an IP network, VoIP uses audio codecs, software programs that encode and decode outgoing and incoming signals. Call quality depends on many factors, but the choice of codec is one of them.
VoIP phones also support different protocols that determine how the voice signals are transmitted over an IP network. The most popular protocol is SIP – Session Initiation Protocol.
A VoIP phone connects to the internal network using a removable Ethernet cable. Compared to analog deskphones that require fixed connections to the internal network, a VoIP is more flexible. You can plug your phone into any network connection anywhere in the building and access the same set of VoIP services.
source:http://thevoipreport.com
A Complete Guide for selecting Industry specific Communications Solutions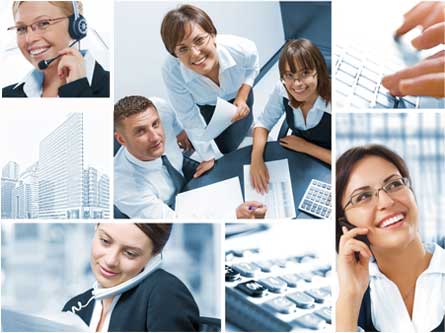 What is communication? Let's look at the importance of regular and proper interaction amongst the internal workers in an organisation. Since the time, humans were labelled as storytellers; people know that internal communication spells success for any industry. It is apparent that from writing letters to sending text messages; the tools and meaning of communication have received tremendous modifications. While talking about the communication devices, technology has developed from Analog to VoIP. The shifts have also changed the way entrepreneurs have to channelize budgets for investing in communication solutions.
Increasing utilization of VoIP technology has improved access to different communicating modes. By installing in an EPABX, enterprises can consolidate these and help employees minimize the struggle of working through multiple channels. Besides this, there are many facilities that any communication solution is designed to deliver.
Each feature has different application in every industry. Therefore, businesses have to be careful when looking for an office telephone system.
Real Estate: The developers have to offer impeccable services to their clients for building a loyal customer base in this era of fierce competition. They have to get personally involved in all the aspects of property whether it is selecting the construction venue or deciding interiors of houses. They have different tasks to handle and at the same time they have to remain constantly connected with their customers as well. For smooth management of all the activities, realtors should invest in a hybrid communication solution that offers mobility and access to different trunks. The real estate developers can use the communication solution to send text as well as picture messages for promoting their properties and amenities amongst hopeful clients.
Travel and Tourism: Since the demand of travelers keep on changing with time, agents need to keep themselves updated regarding the trends. They need to remain constantly connected with each other for discussing ways to offer enhanced experience to their clients. Tourists carry good reputation of the agency if they get to talk with the same agent every time. The agency owners can eliminate customers' need of repeating their requirements by investing in EPABX telephone system that routes the call on basis of previous interactions. By using sequential ringing and group ringing feature of the PBX, the authorities can weave an improvised experience for their clients. Purchasing a PABX with a recording capability can help the authorities keep a track of the conversations and ensure quality of offered services.
Hospitality: Hospitality is one of the most dynamic industries services are constantly evaluated on parameters of promptness and precision. To rest assured that the guests are served well, authorities need to build different departments which can take care of different aspects. The receptionists have to manage multiple tasks along with handling and transferring numerous calls to desired extensions. The hotel is also judged on its aesthetic value therefore, hoteliers need to invest in a solution that offers wireless connectivity between rooms and departments and consumes minimal space.
Retail: Like hospitality, there are different departments in retail center where internal communication plays a critical role in ensuring proper supply chain management. The employees have to remain on move for promotion of their products and services. For retailers with branches across the globe, uninterrupted flow of information between offices and headquarter is important. To fulfill all the needs, authorities can invest in EPABX telephony system which brings different premises on the same IP network and is equipped with redundant power supply and processing units.
source: siliconindia.com
Talk the Talk: Moving your Business Mountains!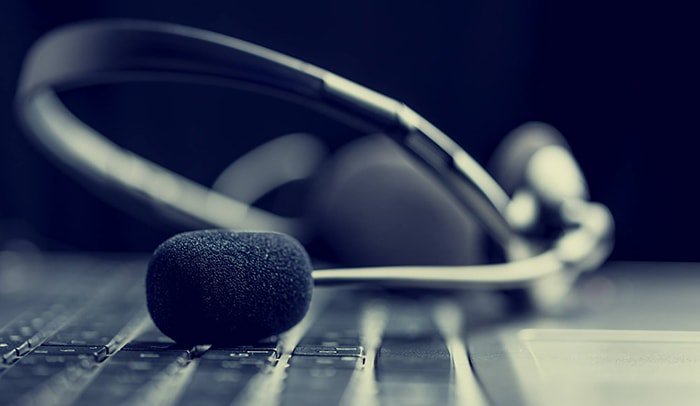 Make the mountains move                                                                                                                 
Communication makes mountains move, and businesses learn this fact over time. Embrace VoIP systems, because moving your business mountains becomes much easier with these systems by your side.
Insurmountable cost-per-call benefits : 
Almost every business decision can be tilted in either direction by bringing in the cost equation. In the case of evaluating VoIP phones for your business, the cost factor will help you get the budget you want for the procurements and installations. That's because the cost-per-call for VoIP phones is less than other alternatives for business.
VoIP technology doesn't come under the ambit of regular tariff rules such as those for GSM and landlines.
VoIP service providers also don't have to pay the kind of taxes that regular telephony service providers need to pay, which helps them offer their services at lower costs.
Plus, interconnection charges are not a part of the pricing equation for VoIP, unlike traditional telephony. All these factors accumulate into significant cost cuttings on telephony costs per month.
And since remote voice communication is going to be there as long as your business, it's worth spending upfront to benefit from the lifetime cost savings.
Quick, low-cost communication
Mobility is an enabler of success for businesses; ask any entrepreneur! Many businesspersons need to travel to leverage business opportunities, and that's where the need for low-cost, always accessible, and reliable telephony systems that enable them to contact employees, customers, investors, or anyone in any corner of the world without worrying about costs becomes crucial. VoIP systems offer this flexibility, apart from a ton of other benefits.
Companies can even change offices without having to worry about procuring new telephony lines or sharing new telephone numbers with clients if they invest in VoIPs.
Anybody can log into the VoIP system and start using the telephone service just using a broadband connection.
As long as you have Internet access, you can use your office VoIP systems for low-cost calling across the globe.
Unmatched flexibility
The flexibility offered by VoIP services is absolutely amazing and makes them totally incomparable to traditional telephone systems.
VoIP systems allow you to use your conventional phone with the help of devices known as VoIP telephone adapters or VoIP converters.
These converters look just like routine USB drives and can be plugged into computers.
Once done, these devices start converting signals from analog phones into digital format and transmit them to any corner of the world using the Internet.
Of course, the one caveat is that the computer needs to be switched on for this functionality. This avenue enables businesses that have already invested heavily in analog telephone systems, and wish to continue using the hardware to offset the depreciation of the assets for some years.
Also, VoIP systems help you acquire a unique personal VoIP number. This number is all you need to be able to use low-cost, and reliable telephone services from any place in the world, as long as you have high-speed Internet.
Enabler of integration with the enterprise's digital assets
Because VoIP telephones use the Internet for sending and receiving digitized voice data, they can be integrated with many other communication and data-management systems. This can deliver massive business benefits. For instance, consider a case where the VoIP system is integrated with a CRM system.
The result — whenever an old customer calls, the integrated system will link the contact number with the recent order history of the customer, enabling the CSR to suggest products with a high likelihood of being purchased. This is just one example; there is no end to the kind of useful system integrations that can be achieved by linking the VoIP system with other systems.
This can help the customer out, too, since it saves them time because the person they are speaking with understands them more.
Video calling and teleconferencing without additional costs
VoIP systems, even though the nomenclature suggests otherwise, can be used for a lot more than voice data transmission. For instance, video conferencing can be enabled using VoIP systems with complementary camera hardware. This can significantly improve the quality of communication your employees have with your customers, vendors, and among themselves.
Also, conference calls using VoIP are much more convenient and effective than otherwise. That's because VoIP uses a converged network; this makes such systems perfect for handling multiple callers at the same time. For businesses that need several telecommuting workers to be on daily calls, these functionalities make VoIPs a must-have instead of a mere nice-to-have.
Other stellar benefits of VoIP systems
That is right – there are several other benefits of VoIP that make them the perfect choice for any office, irrespective of the scale or purpose.
It's super easy to scale up VoIP telephony infrastructure in your company, should the need arrive.
Maintenance of existing VoIP infrastructure is inexpensive and easy to manage.
With bare minimum wiring requirements, VoIP makes the modern office look "good," because there's no need to have traditional telephony cables crawling everywhere.
Modern VoIP systems come with dedicated apps that add considerable value to the communications experience.
With additional plugins that bolster sound quality, enable meeting recording, and provide screen-sharing capabilities, VoIP makes a strong case as a communications platform for businesses.
Source:http://techgenix.com/
Cloud telephony will be the next big thing to invest in 2018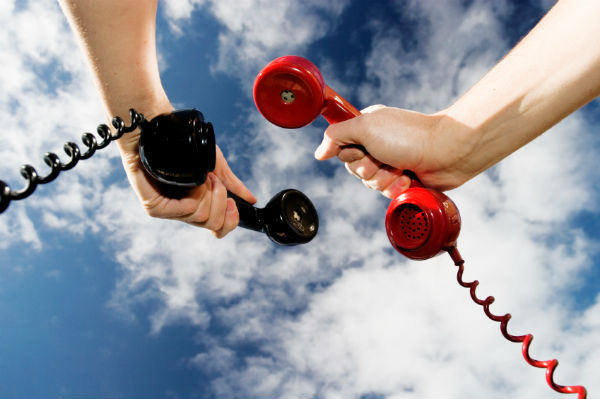 With the presence of various technological solutions, businesses now have more prospects to reach out to the customers. Cloud telephony has been the most powerful tool of this century. Most of the businesses are using this technology to organize its in-house processes and customer experience simultaneously. This further enhances the connectivity between a buyer and a seller by breaking down the location barriers.
As a consumer, we have not yet realized how cloud telephony is being used in our daily life. From using GPS navigation to exchanging data internally in the company or even scheduling meeting online. Gradually, cloud telephony is penetrating into the general public life as well.
Easy to use cloud telephony technology has replaced the traditional PBX or EPABX and has shifted the telephone system over cloud. It is going to see steep growth in Indian market in the coming years. Cloud telephony will be the next big thing to invest in and will emerge as the most demanded SAAS platform.
Given below are the key trends to look out in 2018 in cloud telephony sector.
1)    Language-based Technology
India has a diversified culture. Each region has its own native language. Communication is one medium which bridges the gap between different culture and brings people closer to each other. With the enhancement in technology, now, it is possible to have a multilingual communication system. Indian language based recognition speech technology has evolved over the years. Due to this, Indian businesses are exposed to customised telephony experience which has been fruitful for their growth. Technology has further enhanced the text to speech, speech to text for Indian languages in recent years. Leading cloud services providers like Google, Amazon and Microsoft have launched speech recognition technologies for Indian languages on their cloud platforms. Cloud Telephony will provide better language support, features and functionalities in the coming years.
2)    Future holds in hands of Voice Bots 
There has been a paradigm shift in technology. We have seen people using transistors, then landline phones, mobile phones and now everything is on cloud. Both the individual users and the businesses have witnessed this change. With the increasing penetration of mobile phones, voice bots have already come into existence at consumer level. With such advancements, voice bots will become a reality for businesses but would be limited to high volume operational processes. Talking bots will save a lot of man hours for businesses and hence reduce the cost drastically.
3)    Analytics is the key 
Digital marketing has increased the horizon of marketing for all businesses. With the onset of voice bots, automated chats and voice analytics which includes keyword analysis, emotion analysis will also drive attention of all business segments. Voice analytics usage would be limited to enterprises and mid-enterprise market due to increased demand of consumers. Voice Analytics will also help businesses streamline the audit process.
4)    Important SaaS tool
Cloud telephony is scalable in nature. They are easy to integrate with other SaaS tools. The costs and efforts associated with the upgrades are lower than the traditional model that usually forces the user to buy an upgrade package and install it, or pay for specialized services to get the environment upgraded. Therefore, cloud telephony will be the most significant and efficient SaaS tool for any business in India.
5)    Sector Agonist 
Cloud telephony is one platform that serves all businesses irrespective of their nature, to have seamless inbound and outbound communication process. In today's scenario, E-commerce sectors, banking and telecoms' customer care is driven with the help of IVRs which is a byproduct of cloud telephony. Institutional and governance sector is using toll numbers to reach millions of audience hassle free. Therefore, cloud telephony is serving as a sector agonist tool, thereby driving rapid business growth.
Advancement and adaptation of technology among people have raised the bar of businesses in India.Cloud telephony serves as a central platform to all businesses. The awareness and growth of cloud telephony has increased significantly in the recent times. Its demand is not only restricted to enterprise sector now, but has evolved around small and medium businesses as well.
Source:http://bwdisrupt.businessworld.in/article/Top-5-Cloud-Telephony-Trends-to-Rule-in-2018/28-10-2017-129773/
How much value Collaboration solutions add to your workplace?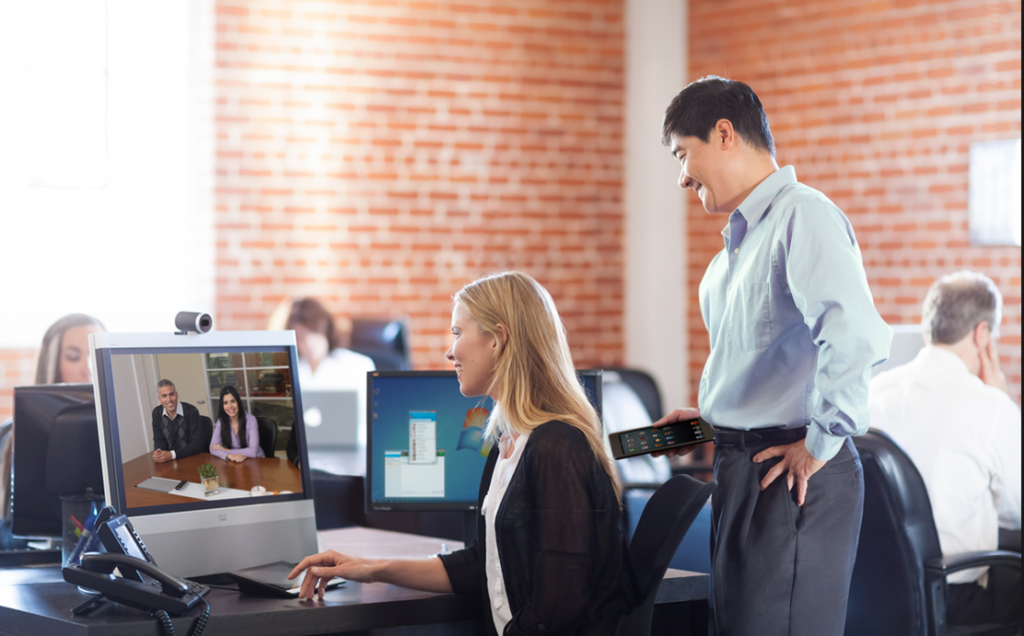 Collaboration has undergone a major change since it moved out of the boardroom. It's more democratic, available and affordable for every employee. It's accessible from any location on any desktop or mobile device. And, it's becoming an integral part of the workplace of the future.
Collaboration is successful when employees throughout the organization are able to easily interact, participate in projects, share ideas, and provide feedback to colleagues. To support this, they need easy-to-use channels of communication and a quality experience when they collaborate. That helps build a collaborative environment by engaging people and showing how collaboration can transform working practices.
While solutions like VoIP and Unified Communications (UC) offer many important collaboration features and services, it's important to focus on how those features help employees to do their work more efficiently.
Recent findings from Avaya, including the Team Engagement Solution Survey, offer some useful insights. The survey helps to identify how much value collaboration solutions add and where they need to change.
Email lives on
One question produced surprising results. When businesses were asked which collaboration solution was most important for enabling employees to get work done, email topped the list at 91 percent.
Office suites at 47 percent were ahead of web conferencing at 38 percent and instant messaging at 35 percent. Respondents also ranked email as the top solution for ease of use at 83 percent with instant messaging not too far behind at 67 percent.
Although email is frequently written off as a solution of the past, the survey indicates that it remains an important part of the collaboration process.
Integration is essential
There was a strong indication from businesses that integration of communication and collaboration tools is important. In fact, 90 percent agreed it was important.
When asked about the importance of integrating collaboration tools with business applications such as customer relationship management (CRM) or enterprise resource planning (ERP) systems, 78 percent of respondents were in favor.
However, opinion was divided over whether different types of collaboration tool work well together. For example, 51 percent of respondents felt that instant messaging and web conferencing were well integrated, while 49 percent felt they didn't work together.
Collaboration solutions need more
The survey also asked businesses about their "wish lists" for collaboration. The most popular "must have" was a feature that supports screen sharing. That resonated with 95 percent of respondents.
Close behind with 92 percent was a solution that allows users to schedule meetings from their calendar apps. Integration with productivity tools like Microsoft Office or Google Docs was popular with 77 percent of respondents.
User experience improves ROI
The emphasis on driving team engagement through the right collaboration tools has a positive impact on ROI, according to Avaya.  52 percent of engaged employees say that work brings out their most creative ideas, helping to increase innovation and drive future growth.
The most-engaged workplaces experience 18 percent higher productivity and 12 percent higher profitability. Highly engaged employees are 87 percent less likely to leave, reducing recruitment costs and retaining skills and knowledge.
Source: http://thevoipreport.com
Security threats in VOIP!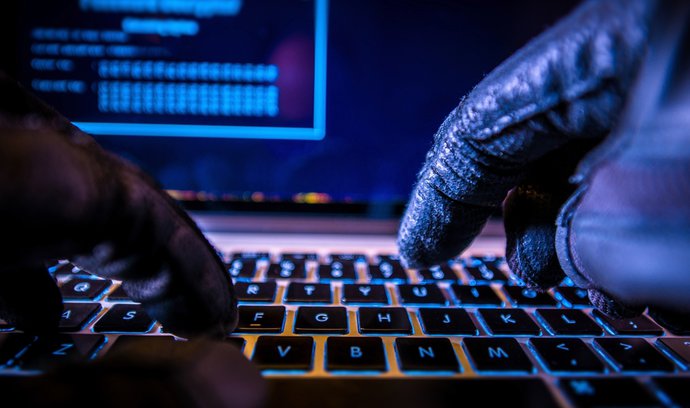 With every new communication tool comes certain threats and VoIP is no different. While using VoIP has far more benefits that it does risks, it is important to be aware of the risks that do exist. Whether you are a long time VoIP user or thinking about moving to the system, having a good understanding of what to expect can protect your business. So what VoIP threats exist?
Identity and service theft
Service theft can be exemplified by phreaking, which is a type of hacking that steals service from a service provider, or use service while passing the cost to another person. Encryption is not very common in SIP, which controls authentication over VoIP calls, so user credentials are vulnerable to theft.
Eavesdropping
Most hackers steal credentials and other information. Through eavesdropping, a third party can obtain names, password and phone numbers, allowing them to gain control over voicemail, calling plan, call forwarding and billing information. This subsequently leads to service theft. Stealing credentials to make calls without paying is not the only reason behind identity theft. Many people do it to get important information like business data.
A phreaker can change calling plans and packages and add more credit or make calls using the victim's account.
He can of course as well access confidential elements like voice mail, do personal things like change a call forwarding number.
Vishing
Vishing is another word for VoIP Phishing, which involves a party calling you faking a trustworthy organization (e.g. your bank) and requesting confidential and often critical information.
Viruses and malware
VoIP utilization involving soft phones and software are vulnerable to worms, viruses and malware, just like any Internet application. Since these softphone applications run on user systems like PCs and PDAs, they are exposed and vulnerable to malicious code attacks in voice applications.
DoS (Denial of Service)
A DoS attack is an attack on a network or device denying it of a service or connectivity. It can be done by consuming its bandwidth or overloading the network or the device's internal resources.
In VoIP, DoS attacks can be carried out by flooding a target with unnecessary SIP call-signaling messages, thereby degrading the service. This causes calls to drop prematurely and halts call processing.
Why would someone launch a DoS attack? Once the target is denied of the service and ceases operating, the attacker can get remote control of the administrative facilities of the system.
SPIT (Spamming over Internet Telephony)
If you use email regularly, then you must know what spamming is. Put simply, spamming is actually sending emails to people against their will. These emails consist mainly of online sales calls. Spamming in VoIP is not very common yet, but is starting to be, especially with the emergence of VoIP as an industrial tool.
Every VoIP account has an associated IP address. It is easy for spammers to send their messages (voicemails) to thousands of IP addresses. Voice mailing as a result will suffer. With spamming, voicemails will be clogged and more space as well as better voicemail management tools will be required. Moreover, spam messages can carry viruses and spyware along with them.
This brings us to another flavour of SPIT, which is phishing over VoIP. Phishing attacks consist of sending a voicemail to a person, masquerading it with information from a party trustworthy to the receiver, like a bank or online paying service, making him think he is safe.
The voicemail usually asks for confidential data like passwords or credit card numbers. You can imagine the rest!
Call tampering
Call tampering is an attack which involves tampering a phone call in progress. For example, the attacker can simply spoil the quality of the call by injecting noise packets in the communication stream. He can also withhold the delivery of packets so that the communication becomes spotty and the participants encounter long periods of silence during the call.
Man-in-the-middle attacks
VoIP is particularly vulnerable to man-in-the-middle attacks, in which the attacker intercepts call-signaling SIP message traffic and masquerades as the calling party to the called party, or vice versa. Once the attacker has gained this position, he can hijack calls via a redirection server.
Why does Unified Communication play an important role in Digital Transformation?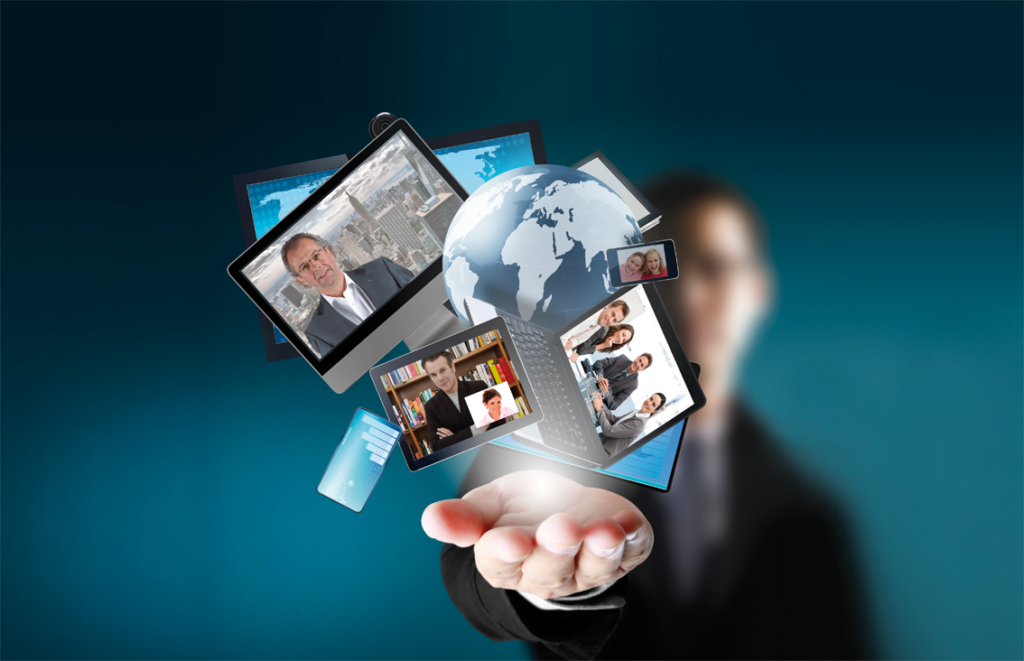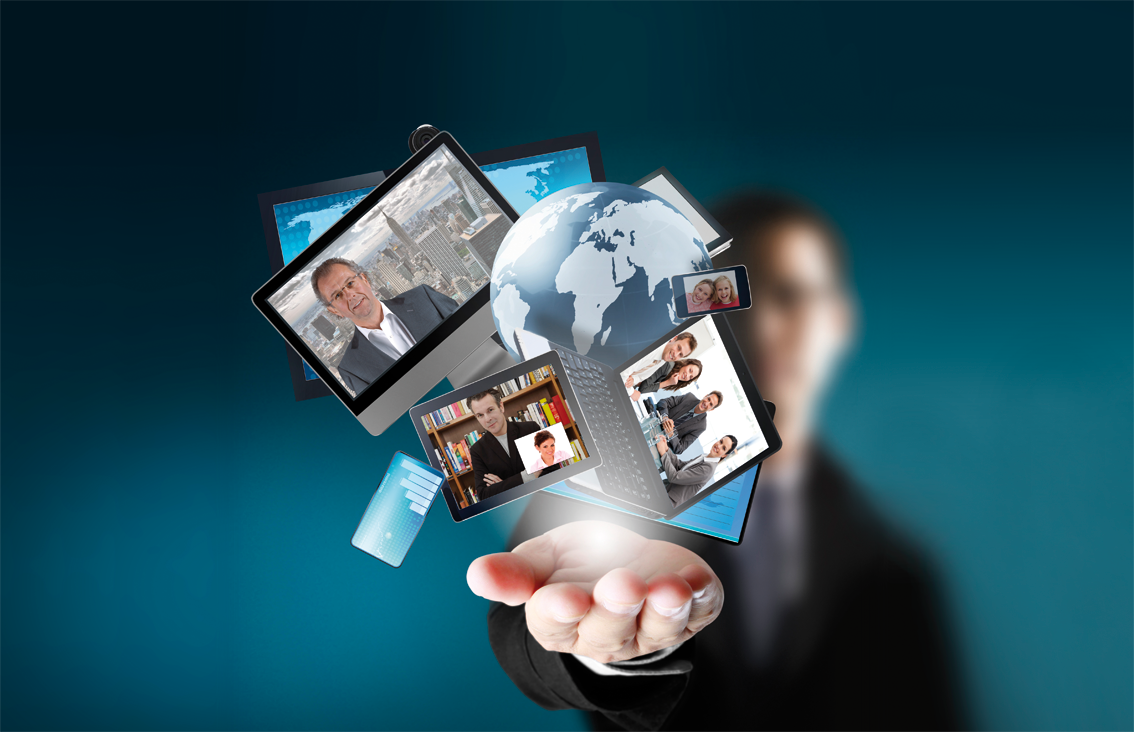 Digital transformation is a hot topic and it's no real surprise. It promises greater agility, increased efficiencies, lower costs and improved customer service. For IT teams, the challenge is to modernize legacy systems and identify services and applications for digitization. They also need to use the flexibility of the cloud to accelerate change and reduce workload.
Unified Communication ( UC) will play a key role in digital transformation. It supports effective communication with customers, suppliers, and partners. UC makes it easy for teams to collaborate inside and outside the organization. And, it has the ability to streamline business processes by integrating communications with business applications.
Cloud solution or premise solution?
However, to reach the full potential of your digital transformation, you may have to modernize your UC deployment. One key decision is whether to move a premise UC deployment to the cloud.
A cloud-based solution gives you the scale and flexibility you will need. This is essential because digital transformation will make your organization more agile and responsive to changes in the market or the business environment. Your communication system must match that agility.
Moving UC to the cloud will also help IT by removing the support and upgrade burden. This will free the team to concentrate on more strategic digital transformation tasks.
Increase collaboration
A key goal of digital transformation is increased collaboration across the organization to accelerate innovation and deliver the best solutions for customers. UC's collaboration tools must allow teams to easily share knowledge, resources, and information so they can improve personal and group performance. Some organizations are using UC's collaboration tools to set up centers of excellence where employees can source advice and expertise, or ask teams of experts to work on complex problems. Updating UC systems to incorporate the latest cloud collaboration technologies is essential to accelerate digital transformation.
New ways of working
In a digital enterprise, location is no longer an issue. Virtual teams working in remote locations, flexible working policies and mobile working are the factors that shape the digital workplace. UC must support mobile and remote teams, as well as the more informal internal structures. Cloud-based UC solutions provide the reach and flexibility to bring together a dispersed workforce and create a collaborative working environment.
Streamlining business processes
Integration of communications tools and business applications is an important aspect of digital transformation. Because UC runs on a data network, it's easy to integrate business apps and give them communications capability. Microsoft's UC solution, Skype for Business, for example, can integrate with Office 365. Users can launch calls or conferences from within apps like Word, PowerPoint or Excel. Users no longer have to leave their work or change applications to get feedback or approval on work in progress. That integration capability makes it easy for users and applications to share the same data and interact with each other. This improves collaboration even further, helping to accelerate development and transformation projects.
IT's focus on business
IT is no longer modernizing infrastructure for its own sake. It must deliver business benefits and demonstrate value to the business. Modernizing Unified Communication is an essential part of that process.
source: thevoipreport.com
How IT leaders can help deploy Communications Technology?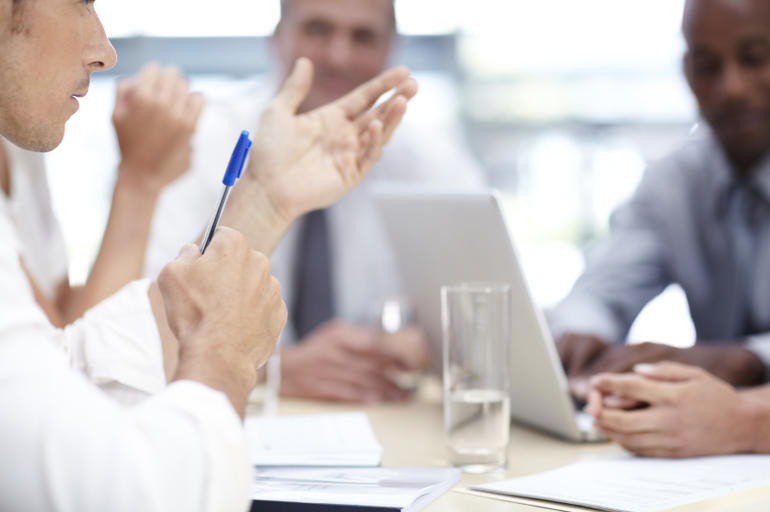 The successful deployment of communications technology relies on one critical factor: high user adoption. As IT leaders and CIOs are keenly aware, significant time, money and resources are devoted to the rollout of new technologies. And yet, even the most promising deployments can fizzle in the hands of employees. Of course, there's quite a bit at stake for CIOs who plan to introduce new unified communications and collaboration tools throughout the enterprise. If they fail to persuade users to embrace the new technologies, their investment is wasted. But more importantly, it could make their organization less competitive.
So what do IT leaders need to know to achieve high user adoption? While there are many strategies to increase adoption rates, the most effective approaches are those that engage the user early and often. Here's how:
Let Employees Lead the Way
Traditionally, IT introduced new systems and tools to employees. But today's elevated awareness about how technology can be used to deliver stronger results, it's just as likely that line of business leaders and employees will suggest tools to IT.
For example, sales and marketing teams know that customer relationship management solutions can drive more revenue. Thus, they are easy converts to new communications technologies that integrate with their core applications. The lesson for CIOs? Understand the applications that are critical to various departments and ensure any new communications solutions can seamlessly integrate with them. Getting buy-in from future users up front and doing your research on what will offer them the easiest path forward will help increase adoption before anything has even been deployed.
Share Best Practices from Early Adopters
Despite the productivity benefits of new communications tools, an astonishing number of employees are still reluctant to use them. According to a recent survey by Technalysis Research, emails, text and phone calls make up 75% of communications in the workplace. In fact, more than a third of workers continue to collaborate with co-workers by emailing documents, but just 19% use real-time collaboration tools.
This means IT leaders have a daunting task to get the laggards on board. One way to resolve this problem is to engage early adopters. Eric Newsome, the CIO of gas supplier, Praxair, recently told CIO Magazine that immediately after a major deployment, his team observes early adopters as they work with the new tools.
"We are ethnographers; we go around and watch these users in action," Newsome says. This approach allows his team to identify best practices, which are then compiled and shared with users around the organization. By sharing relevant examples from colleagues and teeing up early adopters as internal evangelists, IT leaders and CIOs can create positive peer pressure that entices reluctant employees to begin using the tools.
Get Buy-In from the IT Staff
The challenges of getting end-users to try new technologies may be legendary, but the reluctance of IT staff who support legacy applications isn't discussed quite as often. However, it's important that IT executives also consider the resistance they might get from their own staff.
There are two strategies that can be followed: retrain or replace. First, leaders should evaluate their teams and determine not only if an employee can be retrained on the new solution, but also if they are willing to embrace the change. Retraining is preferable, but sometimes it may be necessary to replace or reassign team members who are resistant to learning how to effectively support the new technology. After all, without 100% buy-in from the supporting IT staff, it will be much more difficult to reach user adoption goals.
At the end of the day, ensuring your software implementation is a success is just as much about building internal relationships as it is about technology itself. It's not always easy, but IT leaders who actively cultivate opinions of cross-functional teams and engage end-users throughout the process are much more likely to see adoption rates – and resulting productivity – rise.
Source:www.shoretel.com