Why is there still a tele-density divide across India?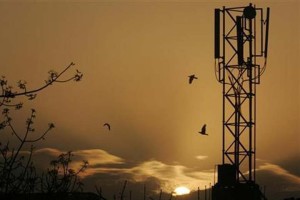 ASSOCHAM, or The Associated Chambers of Commerce and Industry of India, has released data from a study conducted on the tele-density distribution among the states of India. Tele-density refers to the number of individuals presently using a cellphone or a connected device, among every 100 individuals. An important study in light of the recent influx of affordable mobile devices and the advent of 4G network states that while states like New Delhi stands at a tele-density figure of 238, other states like Bihar, Assam, Madhya Pradesh, Uttar Pradesh and Odisha all have tele-density figures of below 70, hence stating that despite the recent telecom boom, India as a nation is far from being entirely well-connected.
In face of the states with prospering tele-density, Bihar has a tele-density figure of 54.25, Assam has 55.76, Madhya Pradesh has 62.33 and Uttar Pradesh has 62.74. Among other states that have tele-density below 70 is Odisha, too. However there is a visible Digital Divide between states with some of the eastern states not finding support from service providers. There could be many reasons like lack of infrastructure or difficult land mass or indifference in terms of business opportunities.
The recent times have seen a rise in the telecommunications sector. The Government of India has given a major push towards technologically advancing India, with movements like Make in India and Digital India drawing a number of big names to the country. One of the notable participants of the Digital India programme is Intel, who is providing groups of technology innovators a space to bring connectivity and technology to rural areas. Home-grown technology is also a major focus in recent times, with Make in India seeing Moto, Xiaomi and manufacturer Foxconn set up assemmbly units across India.
India is not well connected yet and a considerable digital divide is still hindering growth. 4G network spectrum is also taking flight, with Airtel's 4G services already existent for over two years. Vodafone is rolling out its own service, and Relaince Jio has unveiled 4G for its employees already, at the end of 2015. Other network services to aid India's connectivity scenario include Google's Railware service to bring public WiFi hotspots to railway stations, BSNL's plan to set up 40,000 public WiFi hotspots to connect remote areas, and technology companies like Lukup Technologies coming up with Lightup, a light-powered network transmitter and receiver that acts as a wireless network provider to areas where laying fiber lines is difficult, both logistically and economically. Google's Project Loon is also scheduled to arrive in India, after having been given the green signal. ASSOCHAM's study highlights a key point of concern for India, and highlights the need to further spread the network to deeper corners of the nation, which remain out of the connected environment to date. Technological awareness is also a key area, which can go hand-in-hand with better infrastructure.
Source: http://www.digit.in/
Leave a Comment