Video Conferencing in Healthcare to expand with a CAGR of 12.1% from 2015 to 2022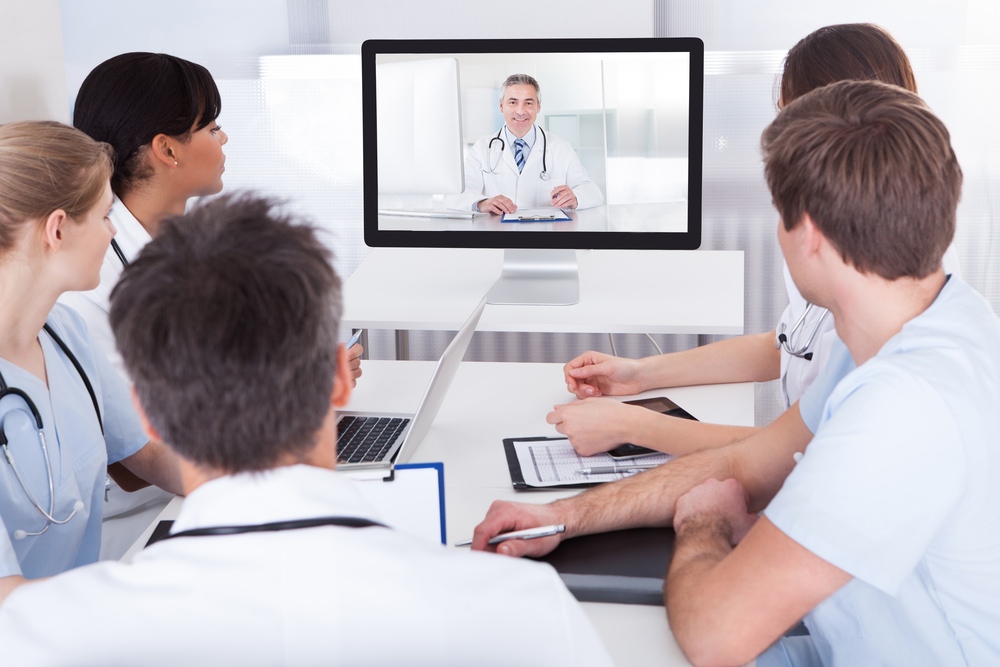 Video Conferencing promises immense opportunities in the healthcare market especially allowing doctors to connect with patients and other parts of the medical staff instantly and easily. According to a new market research report published by Credence Research "Video Conferencing in Healthcare Market – Growth, Share, Opportunities, Competitive Analysis and Forecast 2015 – 2022", the global healthcare video conferencing market was valued at US$246.0Mn in 2014 and is estimated to expand with a CAGR of 12.1% from 2015 to 2022. The research report shares insight pertaining to the global Video Conferencing in Healthcare market. Video conferencing in Healthcare enables easy medical support within no time and reduces the need for unnecessary hospitalization and travelling. Conferencing solutions are available on premises as well as cloud based. This makes them feasible for both healthcare organizations as well as patients. The most significant factor fueling the market growth is the overall rising shift towards Telemedicine services worldwide. Due to rising advancement and investment in the healthcare IT infrastructure, the healthcare video conferencing market is expected to witness high growth in the coming years.
Healthcare organizations experience advantages such as better patient care, collaboration among the healthcare teams and easy and faster training from video conferencing solutions. The healthcare practitioners and patients can reduce the costs associated with regular office visits. Physicians can be anywhere monitoring and collecting patient. Healthcare industry is also getting support from governments for development of IT infrastructure for betterment of services. Besides doctor-to-patient communication, video conferencing is also allowing hospitals to create networks to provide each other with support and consults. By easily sharing their expertise outside their own institutions, doctors can offer incredible value to their medical colleagues and those colleagues' patients. As a result; the global healthcare video conferencing market is estimated to register strong growth in the coming years.
Nevertheless, the major factors hindering the market growth are the financial and technological challenges in the market. Additionally low technology awareness and acceptance among the people is another factor contributing to the challenges of the market. The global healthcare video conferencing market is consolidated in nature with few major international players contributing to more than fifty percent of the total market revenue. Some of the major players operating in the market include Polycom, Inc, Cisco Systems, Avaya and Huawei Technologies Co., Ltd. Healthcare video conferencing market is quite nascent as compared to the overall video conferencing industry. Thus, these companies continuously emphasize on development of advanced solutions with minimal price in order to gain a competitive edge in the market.
Leave a Comment