Secured data storage a solution to the development of Indian video surveillance market:NetApp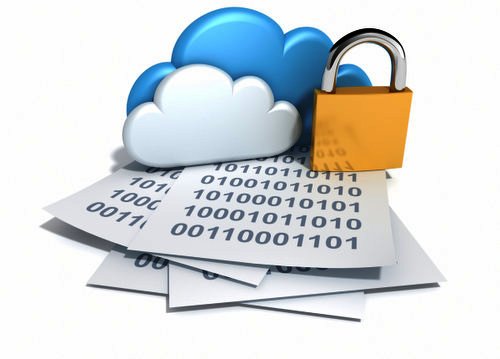 With a warming acceptance of Internet of Things and big data, here comes another big bang called video analytics which has become the talk of every town globally.  A secured storage has become a key for most of the governments globally including India. Concerns over security, crime, and terrorism have driven creation of massive video surveillance infrastructures thereby increasing the demand for video storage.
In this age of enterprise Cloud, NetApp recently declared its association with two Indian states and will soon deploy NetApp storage solutions in six to seven others. Its 'Smart City' campaign is centred on three key areas: citizen security, intelligent traffic management system and smart metering. According to market research firm 6Wresearch, the Indian video surveillance market is projected to grow at a compounded annual growth of over 13% between 2016 and 2022. Keeping this in view, the demand for efficient and reliable storage technologies is at an all-time high and the global data storage giants EMC, Hewlett Packard Enterprise, IBM, Oracle and now NetApp are set to play a bigger role in India.
With the help of NetApp video data can be stored on solutions like SnapMirror. SnapMirror is a software technology that provides fast, efficient data replication and disaster-recovery for critical data and SnapProtect that helps reduce the risk of data loss. NetApp expects to grow in the Indian market at a rate of 10-15% every year. Currently it is providing data storage solutions to some of the prominent banks in India like National Bank for Agriculture and Rural Development (NABARD), ING Vysya, IDFC and Shamrao Vithal Co-op Bank Ltd. (SVC Bank). The Airports Authority of India (AAI) has also deployed NetApp's storage platform that provides cutting-edge video storage and analytics at 12 Indian airports. NetApp Video Surveillance Storage platform (VSS) will support video monitoring and connect the 12 airports in real-time to Committee of Secretaries on Aircraft Hijack. The association with NetApp will help AII to manage large volumes of video analytics and data to build a virtual infrastructure and better monitor important airports across India. NetApp has also deployed storage solutions in police state video surveillance in the country.
NetApp is working with different states in India to provide services to government owned and public and private cloud through deployment of Data Fabric approach.
Data Fabric provides consistent data management, efficient data transport and the visibility to leverage the right IT resources, when and where you need them. With the focus gaining ground to establish efficient data centres, the use of flash storage has begun to play a crucial role in the enterprise market in India.
NetApp registered a revenue growth of 238.2% year over the year, which was 2.7 times faster than the all-flash array market as a whole. All-flash array is a data storage system that contains multiple flash memory drives in place of spinning hard disk drives, allowing for much faster data transfer rates and more efficient use of data centre resources. According to IDC, NetApp has moved to the second position from fourth in the tracker quarter over quarter, with 22.8% revenue market share — ahead of Pure Storage, HPE and IBM. NetApp recently acquired leading all-flash storage system SolidFire with the promise of providing storage for the Next-Gen data centres. The data storage industry in India is adapting to meet the growing storage needs contributed by drivers such as SMAC (Social, Mobile, Analytics and Cloud), IoT and Digital India initiative.
Source:http://news.siliconindia.com/technology/Secured-Data-Storage-Key-To-Growth-Of-Indian-Video-Surveillance-Market-Netapp-nid-196986-cid-2.html
Leave a Comment