How do you make your Collaborative Meetings Better?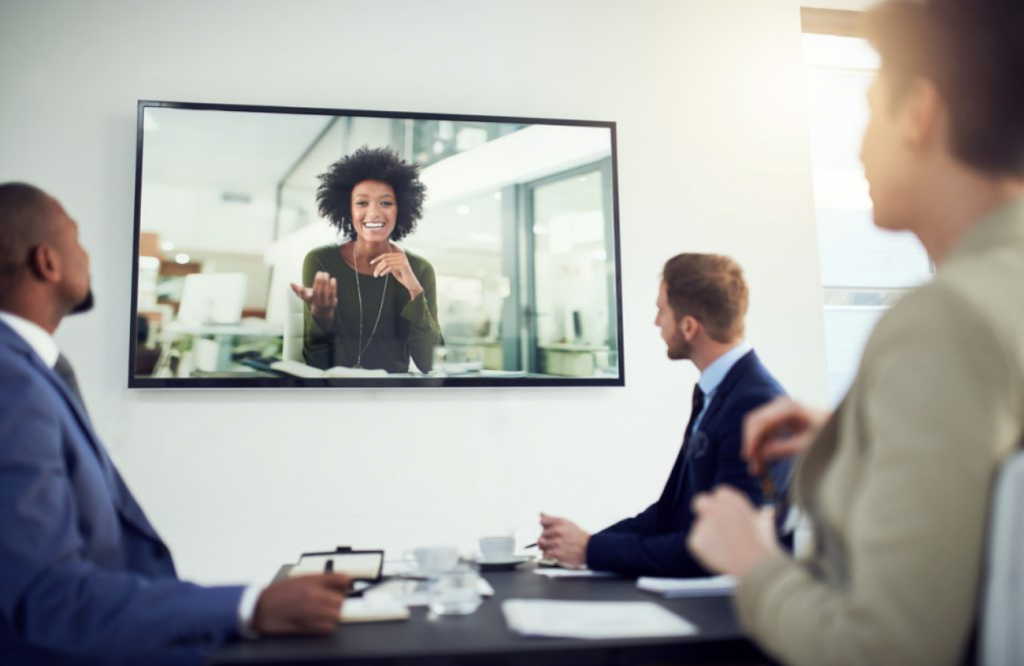 Today's employee has certain expectations when it comes to meetings. If conference rooms are not up to date with the latest technologies, chances are companies will struggle to host valuable, engaging and efficient meetings. They will struggle communicating their voice. There are certain AV trends that you should consider incorporating into your meeting spaces.
Wireless Presentation 
Without collaboration, almost every meeting is the same: the leader is the sole presenter, and no one else contributes. Why? Because sharing screens and information is a hassle. Cords need to be unplugged and plugged back in, settings need to be adjusted, and half the time attendees can't figure out how to make their screens or files visible to everyone else.
The increasing popularity of mobile technology in the workplace and Bring Your Own Device (BYOD) company cultures favour the use of a mix of tablets, smartphones and laptops for collaboration purposes. If a wireless set-up is not in place, there will be a need for Apple, Windows and Android-compatible cables or adapters to ensure the ability to share screens whenever it's needed to present content in business meetings.
Such a scenario can be overcome using a wireless presentation system which provides desktop mirroring, allowing users to cast and control what they share on the big screen completely wirelessly. This system enables users to showcase presentations, create engaging discussions and effortlessly switch between various computer platforms in any meeting space.
 Wireless video presentation trends:
Remote screen sharing and multi-site collaboration
Multi-site collaboration allows team members to connect to a currently running presentation or meeting from remote locations without having to be physically present. This enables a truly collaborative experience where everyone is seeing the same thing at the same time.
Safe and secure dual-network mode
Companies should be able to leverage their existing network infrastructure by connecting wirelessly, over a wired network or using both at the same time without sacrificing network security, while also safeguarding the confidentiality of your data.
Easy to use and "dongle-free"
Wireless presentation devices should be easy to set up and easy to use, enabling users to walk into a conference room and start collaborating­­­ through a mutual big screen without any hiccups or constraints. Users are connected wirelessly – without the use of any costly hardware – with their preferred device and, as such, are spared from unnecessary extra work or technological clutter.
 Conference Room Booking
The Wall Street Journal reported that design flaws and poor scheduling frequently disrupt, prevent or stall meetings in many businesses today. When lacking room booking systems, employees run into scheduling problems and experience tremendous frustration daily. In fast-paced business environments, there's a need to effectively manage the occupancy of multiple meeting room spaces so that every user can have appropriate allocated slots fit into his/her schedule. Nowadays, online meeting calendars at the entrance of meeting rooms or at reception desks are becoming increasingly common.
Conference room booking trends:
Intelligent integrated room reservation
The room booking system should enable intelligent scheduling, fully integrated with online email calendars for real time updates on room occupancy, preventing double-bookings. Intelligent integrated systems allow for easy, immediate room reservations from a touch panel, as well as easy extension or cancellation of existing meetings from any computer or smartphone or directly on the room´s touch panel.
Realtime room status
The touch panel should be able to show the current status of the room, reservation calendar, and more.
Compatibility with a variety of email calendars 
When choosing your intelligent room reservation system, it is important to ensure compatibility with different online email calendars like Outlook, Microsoft Office 365, Microsoft Exchange Server and Google Apps from Work. This will allow the system to be used despite future changes in the organisation's email services.
 Conference room automation and smart room AV control
 Are you still searching for remote controls and the "right" cable to get started? Following the rising trend of automation and smart buildings, conference rooms are becoming more connected and automated than ever. AV systems, including projectors, sound, screens as well as lights and window shades, should be easily managed in a centralised fashion.
AV control trend:
Accurately control every aspect of the meeting room
Allow users to prepare everything needed right at the start of the meeting, through Ethernet, serial, IR, digital I/O, and relay device control, locally or remotely. AV room controllers provide multimedia integration, lighting automation, security monitoring, and meeting and presentation control. This is especially suitable for meeting rooms, conference rooms, boardrooms, and high-tech homes.
The ability to collaborate different AV solutions is the key to office meetings with real value from beginning to end. It starts with seamless integration that easily accepts various devices operating on different platforms, a secure network for attendees working locally and remotely, and programs that let all meeting attendees share content.
source: avinteractive.com
Leave a Comment