Google and Levi's partner together to create 'Smart Jacket'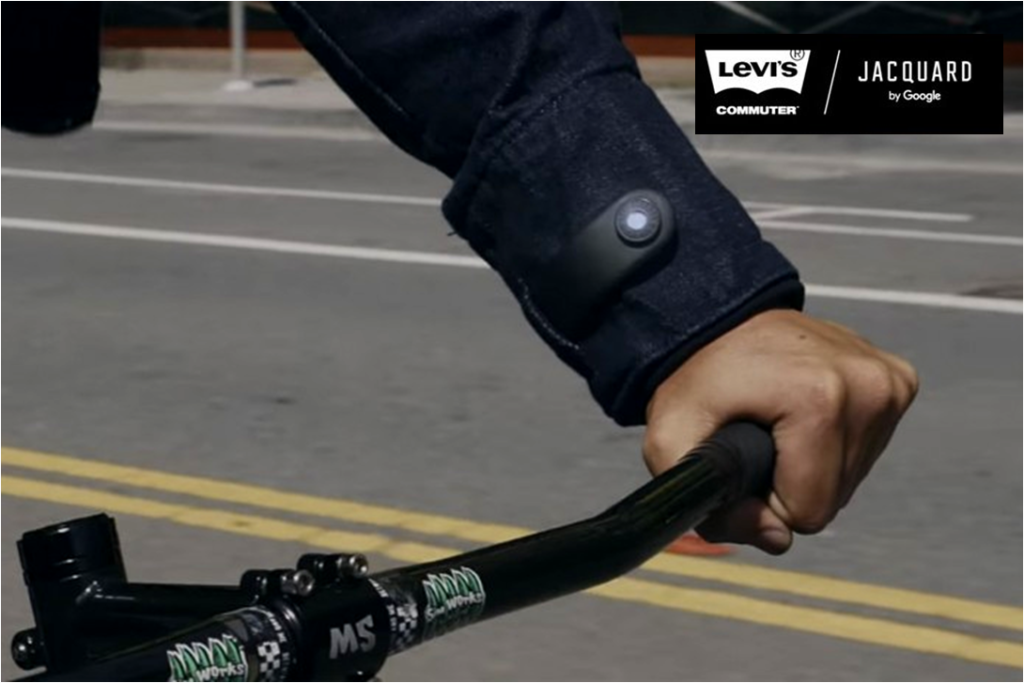 Smart jacket in town? Google and Levi's Denim have entered into a partnership to develop a smart jacket using a technology codenamed Project Jacquard that lets users interact with their Smartphones by swiping at the garment in various ways.  Jacket, also known as 'Computer Trucker Jacket' is designed mainly for cyclists who can control their phones safely while riding.
Google's Advanced Technology and Projects (ATAP) division partnered with Levi to utilize its Project Jacquard technology, announced last year, centered around connected textiles and clothing. The tech, which is basically composed of conductive fabric woven into the garment to create an interactive patch that senses touch, pressure and even your hand's position before you touch the fabric. Jacket contain a weave of the Jacquard interactive threading on the left arm and a Bluetooth-enabled loop to connect to the cuff of the jacket. That cuff lets your phone talk to the jacket, and you can configure exactly what gesture you want to work with which apps. For example, you can adjust the volume on your music, tap to change the track or even use gestures to get navigation directions from Google maps. Currently Jacquard is restricted to only calls, messaging apps, Google Play music, Maps and third party apps from Spotify and Strava. The Project Jacquard garment will be available in spring 2017 and not much is known about the cost of the garment.
The Jacket is manufactured pertaining to the Levi's standard manufacturing techniques and doesn't need any special care. Only the Bluetooth cuff needs to be removed before washing it. Google wants to develop more apps and technology and enter athletic clothing as it would be more appealing and cater large audience.
Leave a Comment