Major components of a VOIP Phone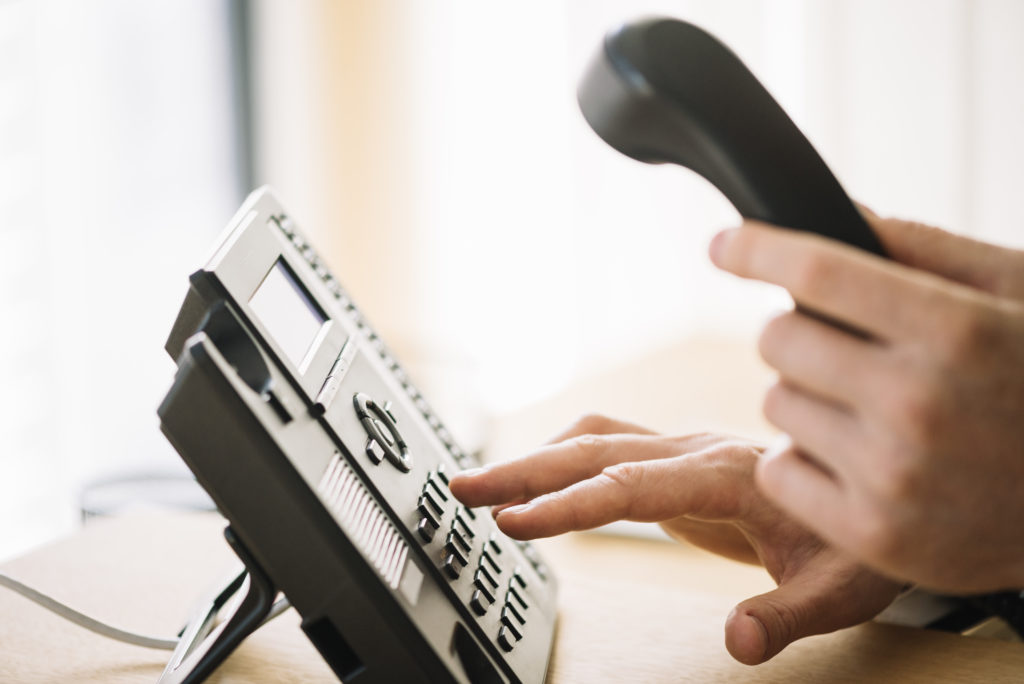 A VoIP phone is designed to take full advantage of VoIP services and features. Traditional desk phones can provide some of the functionality when used with an adapter that converts the phone's analog signals to a digital format suitable for VoIP.
VoIP phones incorporate software that supports a range of calling, productivity, and collaboration features, a display to show status or access features, a keypad for making calls or accessing features, and a handset. To enable the VoIP service, the phone uses a set of VoIP protocols and voice codecs, and incorporates a link to the internal network.
Screens for information and access
The screen on a VoIP phone provides you with useful information about the services and features you are currently using. Screen size, quality, and functionality varies with the model you have.
A basic grayscale screen provides status information on your services. It indicates the features you are using, shows the number you are calling and allows you to read communications such as instant messages or emails if your system supports unified messaging.
Phones with larger color displays make it possible to participate in video conferences or view multimedia information.
Top of the range models with large, high-resolution color touchscreens improve conferencing and multimedia quality and give you interactive access to your VoIP services and features.
Keypads you can program
The keypad on a VoIP phone includes traditional alphanumeric keys for making calls. It also includes fixed keys for accessing different VoIP features and may include programmable softkeys that you can use to customize your phone and improve productivity.
Some top of the range models incorporate HTML toolkits that help you develop applications for your phone using softkeys and a touchscreen.
Software for your VoIP services
The software in a VoIP phone provides the features and services available from your service provider. Depending on the version you have, your phone could include features such as Presence, unified messaging, instant messaging, video conferencing and Follow me, as well as standard features like voicemail, three-way calling, and call management tools.
Handsets and headphones for clear calling
Like traditional deskphones, a VoIP phone gives you the option of handling a call using a handset or, for hands-free calls, an integral microphone and speaker or a headset plugged into the phone.
The method you choose depends on the phone's call quality and the noise level in the surrounding environment.
VoIP phones are available with call quality that goes up to hi-fi wideband sound for extreme call clarity. If you work in a noisy environment or need to take a high volume of hands-free calls, you may prefer a headset that incorporates noise reduction facilities.
Protocols and codecs to make the connections
VoIP is a digital service. To convert your voice into a digital signal that can be transmitted over an IP network, VoIP uses audio codecs, software programs that encode and decode outgoing and incoming signals. Call quality depends on many factors, but the choice of codec is one of them.
VoIP phones also support different protocols that determine how the voice signals are transmitted over an IP network. The most popular protocol is SIP – Session Initiation Protocol.
A VoIP phone connects to the internal network using a removable Ethernet cable. Compared to analog deskphones that require fixed connections to the internal network, a VoIP is more flexible. You can plug your phone into any network connection anywhere in the building and access the same set of VoIP services.
source:http://thevoipreport.com
Leave a Comment